By JESSIE L. BONNER,Associated Press (Idaho Statesman ph
BOISE, Idaho (AP) — A man was sentenced Friday to life in prison for torturing his girlfriend's 8-year-old son, then killing him and trying to cover up the murder by stuffing rocks in the boy's pockets and dumping the body in a canal.
As 4th District Judge Darla Williamson handed down Daniel Ehrlick's sentence on a first-degree murder conviction, she said s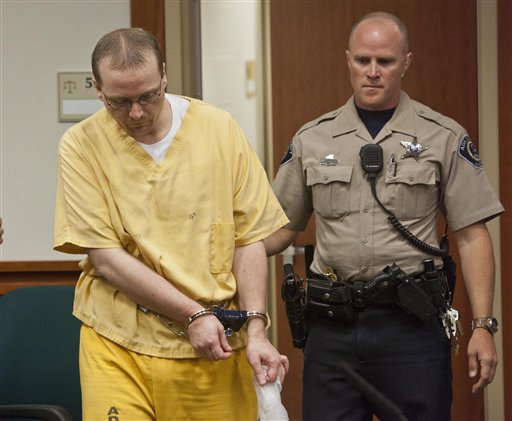 he could not force him to endure the same pain he inflicted on Robert Manwill because it would be cruel.
But the 38-year-old had committed cruel acts on Robert, such as dropping his knees on the boy's chest if the child misbehaved, in the privacy of his home, she said.

"Robert died all alone in substantial pain with no one there to care for him and love him," Williamson said.

Robert, who read Harry Potter books and was saving his money for violin lessons, was forced to sleep in a baby crib while visiting his mother and her boyfriend the summer he died, according to authorities. The boy lost weight because Ehrlick forced him to eat the meal he hated most — oatmeal and raisins — causing him to vomit, prosecutors said.

Robert was hidden in a closet when social workers visited the home weekly to check on his mother's other son, an infant who had been previously removed from the home.

Ehrlick was convicted in June and will not have the possibility of parole. The boy's mother, Melissa Jenkins, also was sentenced Friday to 25 years in prison for her role in the 2009 slaying. She pleaded guilty in January to aiding and abetting second-degree murder as part of agreement with prosecutors.

Jenkins, 32, sobbed as she faced the boy's father, Charles Manwill, and told him that she would repent for Robert's death for the rest of her life.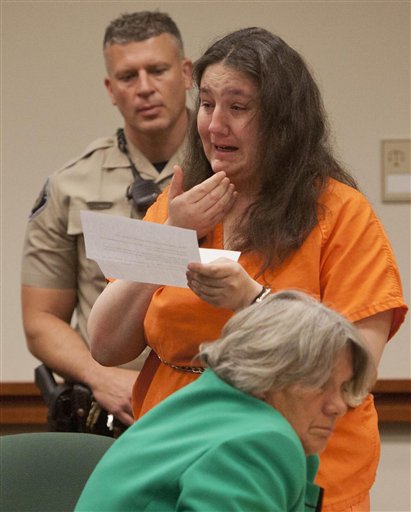 "It's my fault that Robert's not with us anymore," Jenkins said. Manwill mostly did not look at her, staring straightforward and shaking his head as she apologized.

The boy, who lived primarily with his father in New Plymouth, Idaho, was visiting Jenkins and Ehrlick in Boise when he disappeared. Prosecutors claim Ehrlick, who is more than 6-feet tall and weighed 277 pounds at the time, tortured the 50-pound boy in a pattern of escalating violence that ended with fatal injuries to his head and chest.

Authorities say Ehrlick killed Robert, then stuffed rocks in the boy's pants pockets and dumped his body in an irrigation canal. The body was found about a week after Robert's disappearance set off a massive, high-profile search across Boise.

Jenkins' tears prompted a sharp rebuke from the judge, who said the remorseful remarks were not consistent with how Jenkins allowed Robert to be beaten, failed to go to authorities and then worked with Ehrlick to cover up the death.

"I'm just not buying it that you have all that remorse," Williamson said. "Parents who love their children would give their lives for their child."

Manwill told the court during Ehrlick's sentencing that he would always feel guilty about what happened to his son. "I feel like I could have done more," he said.

The judge urged him not to shoulder the responsibility for his son's death. "Please don't blam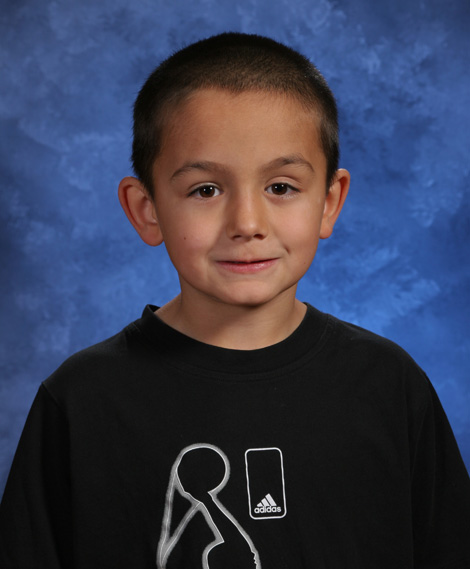 e yourself, this is not your fault," Williamson said.

Prosecutors claim Ehrlick panicked the day he killed Robert because the boy was covered in bruises and about to go home to his father. Ehrlick feared Robert would tell about the abuse and he would lose his girlfriend's other son, an infant who had been removed from the home, prosecutors said.

Jurors heard recorded interviews in which Ehrlick told police he would hide Robert in a closet when social workers visited the apartment to check on Jenkin's infant son.

"Part of the tragedy is three times a week, social workers were coming into the home to teach Danny Ehrlick how to be a better parent, and Robert was hidden in the closet," said Ada County Deputy Prosecutor Jill Longhurst.

"He beat him and he tortured him, and Robert endured it, unable to talk to anyone, unable to tell anyone," Longhurst said in a statement to the court before Ehrlick was sentenced.

Ehrlick did not speak at his sentencing.

The defense has rejected the notion that Ehrlick despised Robert and countered that Jenkins was responsible for much of the abuse the boy had suffered.

Ehrlick's defense attorney, Gus Cahill, stressed that his client had maintained his innocence in Robert's death and was convicted by jurors who deliberated for less than two hours.

Cahill asked the court to sentence him to at least 10 years in prison.

"He definitely loved Robert," Cahill said. "He said he did not do these things."
Past coverage:
July 1: Jury convicts Boise man in boy's death