Mon., Sept. 12, 2011, 5 p.m.
Pro fighter wanted on child rape charge
A competitive mixed-martial arts fighter set to begin trial today on charges that he raped and molested a young girl has a reward being offered for tips that lead to his capture after he didn't show up fo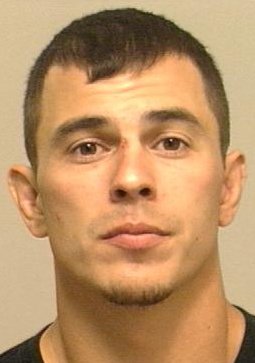 r court.
Michael L. Mininger, 30, is wanted on a $25,000 warrant after missing a pre-trail conference Sept. 2 in Spokane County Superior Court, where he was to stand trial this week on two counts of first-degree rape and two counts of first-degree child molestation.
Crime Stoppers today announced a reward for tips that lead to his arrest. Mininger is accused of raping a 9-year-old girl over a period of three years.
He was arrested June 11, 2010, but has been out of jail on $10,000 bond since June 17, 2010. Mininger has no criminal convictions.
He's 5-foot-7 and 165 pounds and last gave a home address in the 11900 block of East Mansfield Avenue in Spokane Valley, according to Crime Stoppers.
Anyone with information on his current location is asked to call 1-800-222-TIPS or submit tips online.
---
---