THURSDAY, AUG. 2, 2012, 10 A.M.
Reward targets fugitive sex offender
A sex offender wanted since January for failing to register with authorities is being sought by Crime Stoppers.
A reward is available for in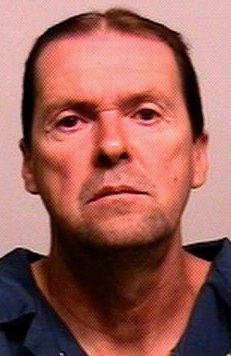 formation that leads to the arrest of Jack Edward Johannbroer, 47, who was convicted of first-degree child molestation in 1993 in Spokane County.
Johannbroer is a level 1 sex offender, which is the classification considered least likely to reoffend. A $15,000 warrant was issued Jan. 30 in Spokane County Superior Court for failing to register as a sex offender.
He's been wanted for the crime before. In 2009, "Washington's Most Wanted" featured him and said he'd served more than four years in prison for molesting two girls in Spokane County, for which he was convicted of child molestation.
"Then in 2007, while living in Kennewick, a jury convicted him of beating his girlfriend and choking her until she passed out," the TV show reported. "He only got probation for that crime."
Anyone with information on Johannbroer's current location is asked to call Crime Stoppers at 1-800-222-TIPS, or submit tips online here.
Tipsers do not have to give their name to collect a reward but should leave a code name or number.
---
---