Thu., Feb. 2, 2012, 8 a.m.
$50k bond for suspect in fatal crash
A 21-year-old woman accused of leaving the scene of fatal drunken crash has been charged with two felonies.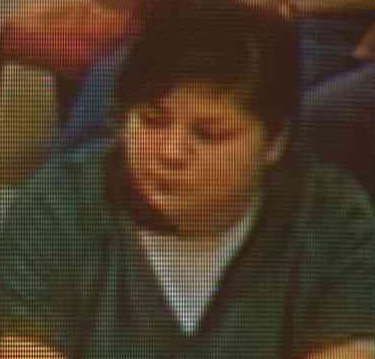 Hannah K. Hahn, 21, remains in jail on $50,000 bond after appearing in Superior Court today on charges of vehicular homicide and failure to remain at the scene of an accident for the crash early Saturday that killed pedestrian Dennis Burgess, 47.
Hahn posted bond over the weekend on a vehicular assault charge but was to be rearrested on the vehicular homicide charge Monday after officers learned Burgess had died.
She didn't show up for court Monday afternoon, and her public defender said she tried to turn herself into he jail later that day but was turned away, according to KHQ. She was arrested on Tuesday.
Hahn, who is pictured courtesy KHQ, has two misdemeanor convictions for minor in possession of alcohol and possession of another person's ID.
Police say Hahn smelled of alcohol and had "some small bottles of alcohol" on her when they stopped 1999 Dodge Durango as it sped north on Market near Hawthorne Road about 2:17 a.m. Saturday.
Officers seized three cans of Mike's Harder Blueberry Lemonade, a bag of suspected marijuana from the car, according to a search warrant filed Tuesday.
Burgess was struck on Market near East Providence Avenue. His family said he was father of three and worked as a carpenter and landscaper.
Past coverage
Jan. 30: Patrols follow pedestrian-auto crashes
---
---