Fugitive haunted by son's murder in jail
A man targeted by Crime Stoppers for failing to register as a sex offender committed the same crime three years ago while haunted by the brutal jailhouse murder of his son.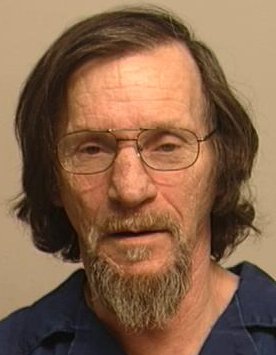 William R. Rentz, 58, was convicted of third-degree child molestation in Cowlitz County in 1994.
He was living in an abandoned van at a gas station in the winter of 2008-2009 and walked to the police station to register as a sex offender each week. He left for Idaho without notifying authorities when his brother learned he was living in the unheated van, according to court documents.
Rentz never registered in Idaho, which led to his criminal conviction in 2010.
Rentz is the father of Christopher Lee Rentz, a 21-year-old gas theft suspect who was brutally murdered by cellmates Michael Lee West and Brandon West Martin in the Spokane County Jail in 2004.
The county settled a lawsuit over Rentz's death for $180,000, and Martin and West were convicted of murder. West is now accused of brutally assaulting two other inmates at the Airway Heights Corrections Center.
Rentz considered his son to be his best friend and has not recovered from his murder, according to a memorandum his public defender, Kari Reardon, filed before his sentencing in 2010 for failing to register as a sex ofender.
Rentz was in jail, too, when he was son was killed, Reardon wrote. Jailers put him on suicide watch after informing him of the murder.
"Unfortunately for William, part of him died with Chris," according to a letter from his brother, Terry Rentz that was included with the memo.
Terry Rentz described how he searched for his brother at various convenience stores when he learned of his condition. He said his brother was physically unable to register, and when he was, "he could not face the fact hat he would need to contact the sheriff in the same building in which his son was murdered."
William Rentz, who was credited for 417 days served in jail at his sentencing in 2010, suffers from mild dementia, depression, post-traumatic stress disorder and traumatic injury caused when he was buried in concrete, according to the memo.
A no-bail warrant for his arrest was issued Jan. 25 for failing to register as a sex offender, a felony. Crime Stoppers last week offered a reward for tips that lead to his arrest.
Anyone with information on his current location is asked to call Crime Stoppers at 1-800-222-TIPS (8477) or submit tips online.
---
---