Mon., Feb. 6, 2012, 1 p.m.
Reward targets man who skipped trial
Crime Stoppers is offering a reward for tips that lead to the arrest of an assault suspect who missed the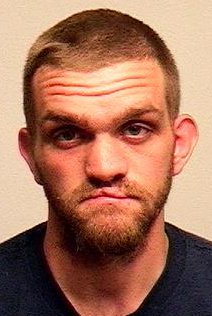 scheduled start of his trial last week.
Joseph I. Ackaret, 28, is accused of hurling a beer bottle at a resident in the 2900 block of East Central Avenue on May 19.
The alleged victim, Robert Dougan, said he awoke about 1:40 p.m. to people fighting in his home. He exited his bedroom and was struck in the face with the beer bottle, which knocked a tooth out and gave him a cut below his eye, according to court documents.
Ackaret was to begin trial Jan. 30 on a second-degree assault charge, but he never showed up for a pre-trial hearing Jan. 20. A no-bail warrant was issued Jan. 26.
Ackaret has a previous conviction for second-degree assault, according to Crime Stoppers. He last gave an address in the 2700 block of West Sunset Boulevard in Spokane.
Anyone with information on his current location is asked to call 1-800-222-TIPS (8477) or submit tips online.
---
---