Mon., Feb. 13, 2012, 11:30 a.m.
Killer still sought in triple homicide
A 2007 Nissan Pathfinder is towed Sunday after being taken from the Aders' home and left parked near Monroe Street and Wellesley Avenue. (SRphoto/Colin Mulvany)
UPDATE: Gilman's body has been found. Read more here and look for updates.
Police continue to search for a man suspected of killing two young boys and their mother Friday in Spokane.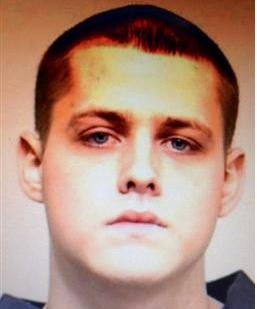 Dustin William Gilman, 22, (pictured) is considered armed and dangerous. Anyone who sees him or has information on where he may be should call 911.
Gilman has been wanted since Friday, when the bodies of Tracy Ader, 32, and her 8- and 10-year-old boys were found in their home at 4411 N. Whitehouse St. Police believe he may be heavily armed with weapons stolen from the home, including a bullet-proof vest.
Police believe Gilman murdered the three while Ader's husband, Nick Ader, was in the hospital.
Gilman has been staying with the Aders for the last few months. Tracy Ader's mother and stepfather said he spent Thanksgiving and Christmas with them at their Spokane Valley and was great with the boys.
Ader and her sons are pictured left in a photo provided by her family.
Ader worked at Pitney Bowes, a business service company, with Kimberly Rae Sch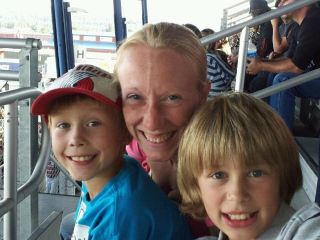 midt, 34, who was found shot to death in her north Spokane home on New Year's Day. No one has been arrested in that case, but sheriff's detectives say they have a person of interest.
"Tracy was having a hard time dealing with that because (Schmidt) was a direct coworker of hers," said Steve Ponsness, Ader's stepfather.
Ponsnesskept a gun at his side Saturday as police searched for Gilman, who is believed to have stolen Ader's 2007 Nissan Pathfinder.
A citizen spotted the Pathfinder near West Wellesley Avenue and North Monroe Street Sunday and notified police, who are searching it for evidence.
Gilman is a convicted felon who was sentenced to nine months in jail in 2009 after pleading guilty to two counts of second-degree trafficking in stolen property. He has an extensive juvenile criminal history, including convictions in Kootenai County in 2005 for stolen property and car theft. Court records show he was arrested for assault when he was 10.
See a picture story about the case here.
---
---