Mon., Feb. 13, 2012, 2:30 p.m.
Say what! Self-filmed suspect escapes
This is a screen shot of a video vehicle prowling suspect Nathan Calvert posted on his Facebook page.
Authorities still are looking for a car prowling suspect who escaped from Geiger Corrections Center Saturday, officials said today.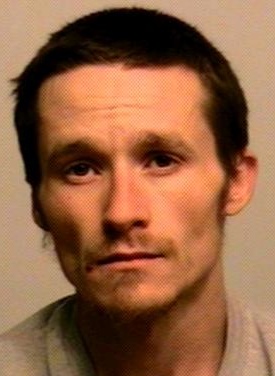 Nathan John Calvert, who posted a video of himself with suspected stolen property on his Facebook page just before his arrest in December, had been working in the kitchen area when staff noticed he was gone about 3:30 p.m. The facility was locked down as staff looked for Calvert, according to the Spokane County Sheriff's Office.
Calvert, 28, has pleaded not guilty to felony charges related to a car prowling spree that ended when an attorney caught him in his truck. Spokane Valley police say Calvert had a stolen Jeep filled with stolen property. Calvert told detectives he committed 30 to 40 vehicle prowlings and garage burglaries a night for two to three weeks throughout Spokane County.
Detectives expect to use Calvert's Facebook video as evidence. The video shows Calvert in a vehicle he describes as a Jeep. He focuses on stolen property in the back of the vehicle and says he hasn't decided what he's going to do yet. Then he raps. Check out the video here.
Anyone with information on Calvert's location is asked to call 911. Anyone who was near Geiger at the time of the escape and may have seen someone matching Calvert's description also is asked to call 911.
It's the second escape from Geiger in three weeks. Two women were arrested after escaping in January.
---
---