Tue., Jan. 3, 2012, 4 p.m.
Man pleads not guilty to murdering friend
A Spokane man accused of killing his friend in Riverfront Park after a night of drinking was arraigned today on a second-degree murder charge.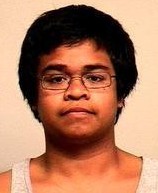 Yukio M. Rideb, 21, (pictured right) pleaded not guilty to killing Romero J. Vivit, III, 21, in a fight early Dec. 17.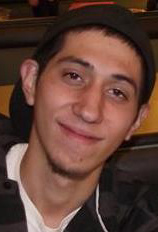 Vivit's body was pulled from the Spokane River on Dec. 20.
Rideb and Vivit (pictured left) had been friends since attending North Central High School together.
Rideb entered his plea before Spokane County Superior Court Judge Annette Plese. He remains in jail on $500,000 bond. His public defender is Anna Nordtvedt.
According to police, Rideb told detectives that Vivit needed to be hospitalized but was still breathing when he left him in the park after the drunken assault. He said he was so intoxicated that he didn't realize who he was assaulting until he saw Vivit's shoes. Read more here.
Rideb's trial is scheduled to begin Feb. 27, but that likely will be postponed.
---
---