Tue., Jan. 3, 2012, 2:53 p.m.
Police: Child molester living as transient
A sex offender considered likely to reoffend is living as a transient in Spokane County, the sheriff's office announced today.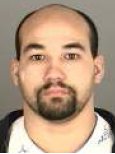 Kevin Duane Musgrove, 33, was convicted of first-degree child molestation in Spokane County in 1993. His victim was a 3-year-old boy. Musgrove was sentenced to 30 months in prison.
Musgrove also has juvenile convictions for two counts of fourth-degree assault with a sexual motivation.
He is a level 3 sex offender, which is the classification considered likely to reoffend.
Musgrove is not wanted by authorities, but the sheriff's office wants the public to be aware of his presence.
Musgrove is required to check in with authorities every week because he has no permanent address.
Spokane County's sex offender registry is available here.
---
---