Wed., Jan. 4, 2012, 4:48 p.m.
Fugitive cop shooting suspect arrested
A man who officials say escaped capture last month after trying to fire a gun at a Spokane police officer has been arrested in Addy, Wash. .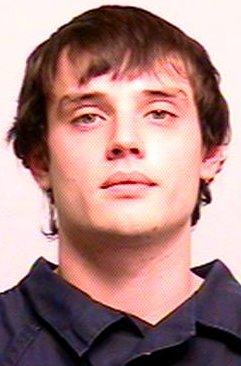 Chase J. Earl-West, 22, who was wanted on a warrant for violating drug court conditions imposed for a car theft charge when he allegedly tried to shot at the officer Dec. 12, was taken into custody about 3 p.m. by the Spokane Police Patrol Anti-Crime Team, with the help of the U.S. Marshal's Fugitive Task Force, a Border Patrol helicopter and the Stevens County Sheriff's Office.
A no-bail warrant was issued Dec. 8 after Earl-West didn't show up for a court hearing, according to court records.
Officers were looking for him at the Randolph Arms Apartments near Spokane Falls Community College late Dec. 12 when he allegedly pointed a gun at an officer and pulled the trigger, but it malfunctioned and did not fire, police say. A SWAT team standoff ensued and 30 surrounding apartments units were evacuated.
Police believe Earl-West escaped before a perimeter was set up and the nine-hour standoff began.
Crime Stoppers was offering a reward for tips that led to his capture.
---
---