Mon., July 9, 2012, 9 a.m.
Reports of gunman led to SWAT standoff
Spokane police arrest Maceo L. Williams, 27, after a SWAT team standoff on Thursday. (SPDphoto)
A SWAT team standoff in West Central Spokane Thursday was spurred by reports that a suspected drug dealer with a gun had told people he wasn't going back to jail without a fight.
Maceo L. Williams, 27, was arrested for violating his Department of Corrections probation after police pumped pepper spray into a home at 2301 W. Broadway Ave. Williams had refused to come out of the home for hours.
Williams is a reputed gang member who told people in the neighborhood about his arrest warrant, according to court documents.
Police were watching a home at 2415 W. Dean Ave., Thursday where Williams was said to be living when they saw him leave on a bicycle. He ended up at the West Broadway Avenue apartment.
Four occupants exited at the request of police, including Candice Lyons, who described herself as Williams' "street sister." Amanda Tucker, who identified herself as Williams' girlfriend, told police Williams had a BB gun that he used "so no one disrespects us," according to court documents. Lyons said Williams had a 9 mm handgun.
The SWAT team used a siren and bullhorn to try to contact Williams. They also used a robot to try to establish phone contact with him before pumping pepper spray into the home.
Police seized two BB guns and baggies of suspected methamphetamine or other white drugs at the home, according to a search warrant filed Friday.
Williams was arrested last December after a SWAT team standoff at 13110 N. Addison St., in north Spokane.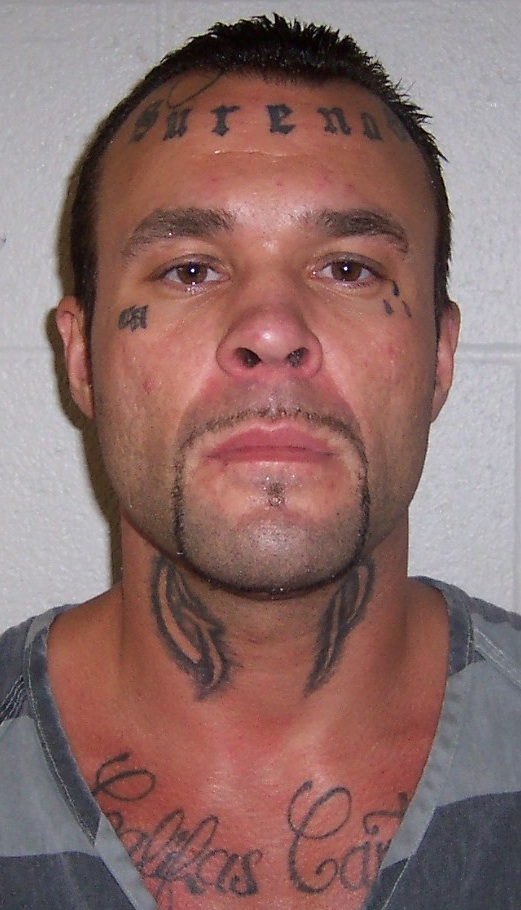 Police then were looking for him and a reputed Sureno gang member, Bobby S. "Angel" Decaney (pictured left), after a woman was assaulted and robbed of methamphetamine.
Superior Court Judge Sam Cozza in April sentenced Williams to four months in jail with credit given for about four months already served for riot and second-degree attempted theft. He also was sentenced to two years probation.
Judge Greg Sypolt sentenced Decaney, who faced life in prison if convicted of his third violent felony, to nine months in jail and two years probation in April for the same charges. He remains in jail.
---
---