Mon., July 9, 2012, 3 p.m.
McDonald's robbery suspect still sought
Tips from surveillance photos of the McDonald's takeover robbery helped police identify four suspects, including Avery Loring. (SPDphoto)
An eighth suspect in a series of armed robberies still is being sought by Spokane police.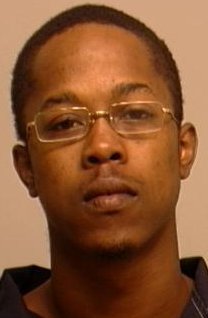 Avery Lee Loring, 25, is believed to be one of four men who robbed the McDonald's at 4647 S. Regal St., at gunpoint on May 25 while six juvenile customers were inside.
Suspects Michael D. Brown, 23; Dwayne J. "DJ" Tolbert, 21; and Brettly Sanderson, 16, have been arrested. They are among seven suspects jailed for a series of loosely connected hold ups.
Loring and Tolbert also are believed to have robbed the Zip Trip at 2020 W. Francis Ave., at gunpoint on May 31. The robbery netted $14, cigarettes and cigars.
Sanderson also is accused or robbing a home in the 2900 block of North Hogan Street June 6 with Derek L. Wilson, 25, and Christopher M. Comer, 24. Wilson faces life in prison without the possibility of parole under Washington's three-strikes law if convicted of first-degree robbery (or second-degree robbery). He was just released from prison April 25 after completing a 17-month sentence for third-degree assault.
Loring was sentenced to four years in prison in 2006 for a robbery attempt near Gonzaga University involving his now former girlfriend, Alyssa Anderson, then a high school honor student. Loring assaulted the victims with a tire iron after hiding in a bush while Anderson put on a ski mask and pointed a shotgun at them and demanded money.
Anderson was an honor student at Rogers High School and volunteered on Saturdays helping with the youth at her church. Loring moved to Spokane a couple of years earlier from Los Angeles and had dropped out of Ferris High School, according to previously published reports He earned his GED while in jail.
Now Loring is wanted on new robbery charges and, like the other suspects, could be facing further charges as the investigation into the robbery spree continues. The Spokane police SWAT team searched a location for him Friday with no success.
Anyone with information on Loring's location is asked to call Crime Check at (509) 456-2233.
---
---