MONDAY, JULY 16, 2012, 3:40 P.M.
Bad Hair Bandit suspect charged in Calif.
A former Kootenai County Jail nurse who also worked in elementary schools has been charged with robbing 21 banks in Washington, Oregon, California and Montana.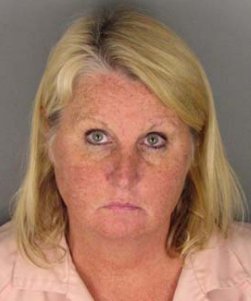 Cynthia Lynn Van Holland, 48, is accused of being the "Bad Hair Bandit," a serial robber nicknamed by the FBI because she wore a variety of ugly wigs during the heists, which authorities allege netted about $42,000.
Van Holland has been in jail in California since Placer County sheriff's deputies arrested last August after a robbery in Auburn, about 35 miles northeast of Sacramento. Her 26-year-old husband, Christopher Alonzo, an ex-con whom Van Holland met while working as a nurse in Idaho prisons, also was arrested.
Police say the couple had a cat and litter box in their car, as well as more than $8,000 in a Victoria's Secret bag. They also had two wigs and a receipt indicating the items were purchased in Oregon on July 1 - the same day Van Holland is believed to have robbed a bank in Lake Oswego.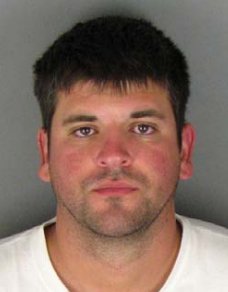 Van Holland confessed to the four-state robbery spree in an interview with an FBI agent at the Placer County Jail the day of her arrest, according to court documents. The Bad Hair Bandit had been on the FBI's most wanted list since May.
Placer County District Attorney Ronald Owens commended the Placer County Sheriff's Department for quickly responding to the robbery in Auburn and arrested Van Holland.
"I want to comment the rapid response and diligence of the Placef County Sheriff' Department following he Auburn robbery, for their work in quickly locating and arresting this pair of bank robbers and putting an end to their crime spree.
Van Holland worked as a contract nurse in jails and prisons and met Alonzo, a convicted felon from North Idaho, when he was an inmate. She was working at the Kootenai County Jail until about a week before her arrest and also worked as a school nurse in Western Washington during the robbery spree.
Van Holland is charged with the following robberies:

Dec. 22, 2010: U.S. Bank, Tacoma $2,072
Jan. 5, 2011: Key Bank, Tumwater $1,285
Jan. 12, 2011: Key Bank, Tacoma $1,214
Jan. 14, 2011: Wells Fargo Bank, Spanaway $1,050
Jan. 26, 2011: Cathay Bank, Kent $0
Jan. 27, 2011: First Security Bank, Redmond $441
Feb. 10, 2011: U.S Bank, Auburn, Wash. $965
Feb. 19, 2011: Wells Fargo Bank, University Place $619
March 25, 2011: Sound Community Bank, Tacoma $1,960
April 9, 2011: Wells Fargo Bank, University Place $440
April 21, 2011: Cathay Bank, Bellevue $2,300
April 26, 2011: Wheatland Bank, Ellensburg $714
April 27, 2011: Key Bank, Moses Lake $2,938
May 9, 2011: Chase Bank, Spokane $1,920
June 7, 2011: Sterling Bank, Moses Lake $6,384
June 28: East West Bank, Sacramento, Calif. $671
June 28: U.S. Bank, Davis, Calif. $1,967
July 1, 2011: Key Bank, Lake Oswego, Ore. $1,600
July 18, 2011: Yakima Federal, Richland, Wash. $3,152
Aug. 11, 2011: Bank of Butte, Butte, Mont. $1,600
Aug. 15, 2011: Bank of the West, Auburn Calif. $8,722
Van Holland had been named a suspect in Jan. 21, 2011, robbery at Heritage Bank in Tacoma but is not charged. She remains in federal custody in California.
Past coverage:
May 12, 2011: Did the Bad Hair Bandit rob two Spokane banks in 2010?
---
---