Tue., July 17, 2012, 10 a.m.
2 arrested in South Hill home robbery
Two men believed to be serial home robbers are responsible for a takeover-style invasion at a residence on the South Hill in late May.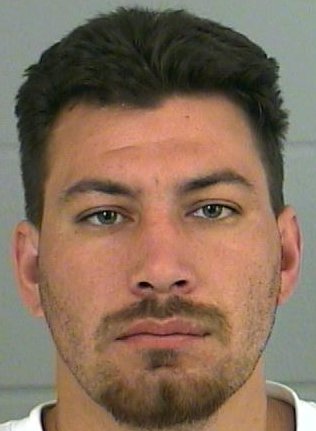 Flint Fire Herrmann, 35, robbed the home at gunpoint with David F. Smith, already in jail for a May 31 robbery at a home on West Spofford Avenue, according to Spokane police.
Herrmann and Smith, 40, are accused targeting two safes with cash, coins and narcotics inside when they knocked on the door of a home in the 4400 block of East 46th Avenue about 12:30 a.m.
A sleeping resident, Gordon Lagasse, III, awoke and answered the door but was knocked to the ground, then held at gunpoint while the other gunman stole the safes, according to court documents. The robbers also made Lagasse's father get on the floor at gunpoint.
The victims said they believe a family member "either intentionally or unintentionally informed another person" of the lock boxes, according to a search warrant filed last month by Detective Jack Rosenthal.
A cousin who admitted to detectives that she was a prostitute and a heroin addict said she knew of two men who commit robberies with shotguns while wearing black clothes and ski masks, according to the search warrant.
Smith also is believed to have shot Robert Ruth during a robbery on West Princeton Avenue on May 29. Ruth is accused of helping cop shooter Charles Wallace.
Members of the Spokane police Patrol Anti-Crime Team located Herrmann at his home in the 4200 block of West Everett Avenue in Spokane Sunday. His mother allowed police to search the home, and she showed Rosenthal where Herrmann's girlfriend had asked her to store a gun so he wouldn't go back to prison.
Rosenthal found the Glock 17 9 mm gun, which was loaded with hollow-point bullets, in a shed in the backyard, according to court documents.

---
---