Fri., June 15, 2012, 6:58 p.m.
Racist beat up by own victim sentenced
A skinhead beat up by a black man he was harassing in North Idaho last year has been sentenced to three to five years in prison.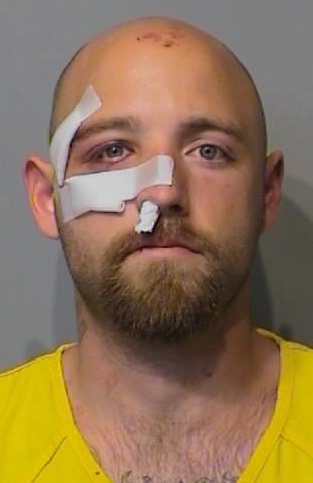 Judge Benjamin Simpson retained jurisdiction over Daren Christopher Abbey, which means he'll go through counseling with the Idaho Department of Correction and be back before Simpson within a year. Simpson will then decide if he should go to prison.
Abbey, 29, pleaded guilty to malicious harassment, Idaho's hate-crime law, said Kootenai County Prosecutor Barry McHugh.
Abbey was arrested July 3 after he followed Marion L. Baker from J.D.'s Resort in Bayview at Lake Pend Oreille and told him he didn't belong there because he was black.
Baker left, but Abbey followed and yelled racist taunts as witnesses watched. Baker, clad in a "Spokane Boxing Club champion" shirt punched Abbey unconscious after Abbey poked him in the chest.
The plea deal approved last December dropped a malicious harassment and assault charge that stemmed from Abbey engaging in similar conduct with a corrections officer at the Kootenai County Jail who is Latino.
Retired Spokesman-Review reporter Bill Morlin covered Abbey's sentencing for the Southern Poverty Law Center. He reports that Abbey told Simpson, "I probably did make the wrong decision, and the result of that is I got beat up pretty bad." Check out Morlin's full report here.
---
---