SATURDAY, JUNE 16, 2012, NOON
Police still awaiting DNA in McGill murder
Police continue to investigate the stabbing death of a woman who was walking her dog near the Spokane River May 3 and say they have leads coming in frequently.
"They are all being followed up on by a detective," according to an email from Major Craig Meidl of the Spokane Police Department on Friday. "We are as engaged in this investigation as we have been since day one."
Meidl said they still are awaiting results from DNA tests at the Washington State Crime Lab. He said he doesn't know why that DNA is taking longer than John Walsh's DNA sample took to process for the Patrick Gibson murder trial, but wrote that "one would also likely have to take into account current staffing levels at the DNA testing facility, backlog of current cases, types of tests to be completed, number of tests to be completed on same DNA, number of samples total to be tested. This would just be an educated guess, as WSP has ultimate control over their schedule and how they prioritize."
Meidl said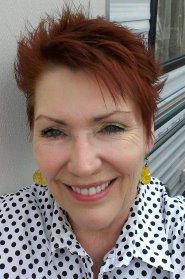 police are intentionally not detailing all aspects of the investigation.
"We are mindful that suspects frequently watch and read the news. It would be imprudent to reveal aspects of this investigation that could potentially jeopardize the successful capture of the person involved in this," Meidl wrote.
Sharlotte McGill, 55, died of stab wounds after she was attacked in the 1800 block of East South Riverton Avenue.
She was able to describe her attacker before she died: a black man in his 30s with a bad eye. No other details were given.
Past coverage:
May 9: Police seek public's help, but fear racial profiling
May 5: Homicide victim's daughter speaks out
May 4: Attacker fatally stabs woman
---
---