Tue., June 26, 2012, 5:09 p.m.
Rape suspect wanted after skipping plea
UPDATE: Green is no longer wanted. He appeared in court and pleaded guilty to third-degree assault. The rape charge was dismissed.
Crime Stoppers is offering a reward for tips that lead to the arrest of an accused rapist who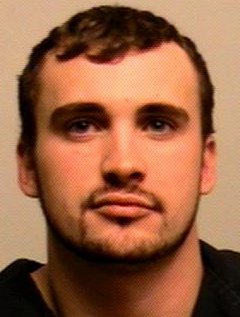 missed his scheduled plea hearing.
J. Bailey Green, 24, was to plead guilty and be sentenced in Spokane County Superior Court June 19 for a second-degree rape and unlawful imprisonment case, but he never showed up. A warrant has been issued for his arrest.
Green was charged after a woman told police he raped her while at a home on West Sharp Avenue Dec. 3. The victim told police she bit Green. When police asked him about the bite mark on his cheek, Green said it occurred "maybe when I was trying to hold her down," according to court documents.
Anyone with information on the location of Green, who is 6-foot-2 and 200 pounds, is asked to call Crime Stoppers at 1-800-222-TIPS or submit tips online. Tipsters do not have to leave their name to collect a reward but should leave a code name or number.
---
---