Wed., June 27, 2012, 5:01 p.m.
Police refute ricochet claims at trial
The state may finish the its portion of the case Thursday against a man and woman charged with second-degree murder of a man who was shot and killed last December just a few blocks from the Spokane County Courthouse.
Defense attorneys Tom Krzyminski and Derek Reid queried Spokane Police detectives Chet Gilmore and Jeff Barrington about how the crime scene was processed and statements given by 32-year-old Melinda R. Barrera and 22-year-old David C. McLaughlin.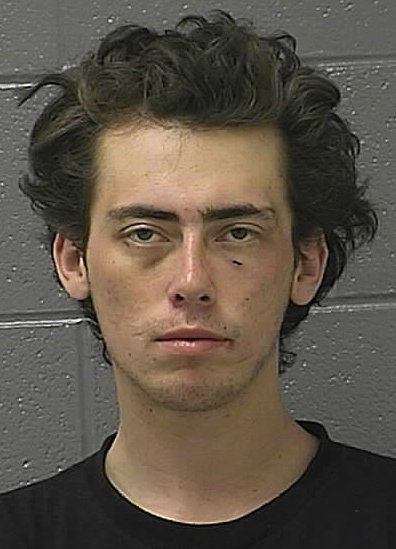 Barrera acknowledged firing the gun on Dec. 7 that killed 46-year-old Robert A. Nelson, but she claims that she fired a single shot into a closet, not the bedroom door that police describe as having a hole from the bullet that killed Nelson.
Krzyminski and Reid both said last week that the bullet may have ricocheted from the closet and somehow struck Nelson.
Deputy Spokane County Prosecutor Sharon Hedlund asked Gilmore if he found any evidence that a bullet ricocheted off one of the apartment walls at 1328 W. Dean Ave. Gilmore answered: "No."
But Krzyminski asked Gilmore about two or three "cuts," including one in the closet, that Gilmore took from the apartment's plaster walls.
"I used some form of tool to go around the area of defect and pull the plaster away to look at the lath. It was obvious when I did that it was not a bullet hole," Gilmore said.
However, those samples were not retained.
Detective Barrington testified about how he was brought into the case and how he overheard some of the questioning of Barrera.
"She said, 'OK. I shot him. I'll write it down,'" Barrington said.
The detective then spoke extensively about his interview with McLaughlin, who said he struck Nelson in the chest with what he described as a T-ball-aluminum baseball bat across the chest after Nelson threw a cell phone at Barrera.
McLaughlin was surprised to learn Nelson was dead and at one point wondered out loud if his blow could have killed the man, described as 6-foot-2, 300 pounds.
Under questioning, Barrington acknowledged that he didn't record McLaughlin's interview with either an audio or video recorder.
"What (McLaughlin) did was to protect his girl?" Kryzminski asked. Barrington answered: "Correct."
Superior Court Judge Tari Eitzen will hold testimony for part of Thursday. As is the custom, she will not hear testimony on Friday.
Kryzminski said that the defense could begin its portion of the trial on Monday with testimony from Barrera.
---
---