Wed., June 27, 2012, 2 p.m.
Wanted: Woman w/ 254 police contacts
A 25-year-old Spokane woman who police say they've contacted 254 times is again wanted for violating her probation.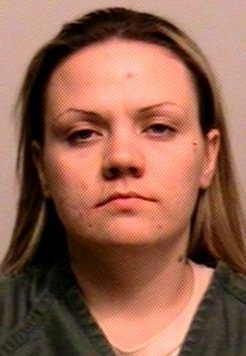 Desarae M. Dawson, a former Crime Stoppers fugitive, was sentenced in February to 17 days in Spokane County Jail after pleading guilty to riot and escape from community custody. She was released right after her sentencing because she'd already served the time.
Dawson apparently didn't stick with her probation requirements for very long. Spokane police Major Frank Scalise, who supervises the patrol division, said she has a Department of Corrections warrant for her arrest.
Dawson has 12 felony convictions and has been arrested 21 times. But police also track contacts, which could include police seeking the person out for interviews or traffic stops in which the person is a passenger, and say Dawson's 254 contacts adds to her status as a repeat offender. (Read about her role in a false report about a stolen car back in May 2011 here.)
Dawson is mentioned in Spokesman-Review writer Shawn Vestal's column on repeat offenders - or ropes, as the police call them.
"That's their career," Scalise told Vestal. "Just like you are a journalist and I am a police officer, they are thieves."
Anyone with information on Dawson's location should call Crime Check at (509) 456-2233.
---
---