Thu., June 28, 2012, 10 a.m.
Other Josh, Brittnei had meth in SUV
Spokane police arrest Josh Berg at 7th and Maple on June 19. (SRphoto/Colin Mulvany)
Two young people briefly mistaken for accomplices of cop shooter Charles Robert Wallace last week had methamphe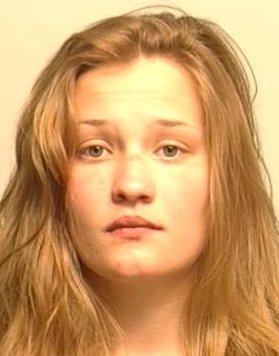 tamine and Hydrocodone in their car, police say.
Brittnei J. Fawver, 21, and Joshua A. Berg, 24, were arrested June 19 after refusing to stop for police, then crashing their SUV at West Second Avenue and Walnut Street and running from officers.
The two were lucky they weren't shot.
Witnesses said members of the massive police force investigating the shooting converged on the area and held Berg at gunpoint.
They were looking for Brittany McCullough and Joshua Fowler, who were in the Chevrolet Tahoe when Wallace got out and shot Spokane County sheriff's Deputies Matt Spink and Mike Northway. McCullough and Fowler left Wallace behind then ditched the Tahoe, so police all over Spokane were looking for a couple named Brittany and Josh.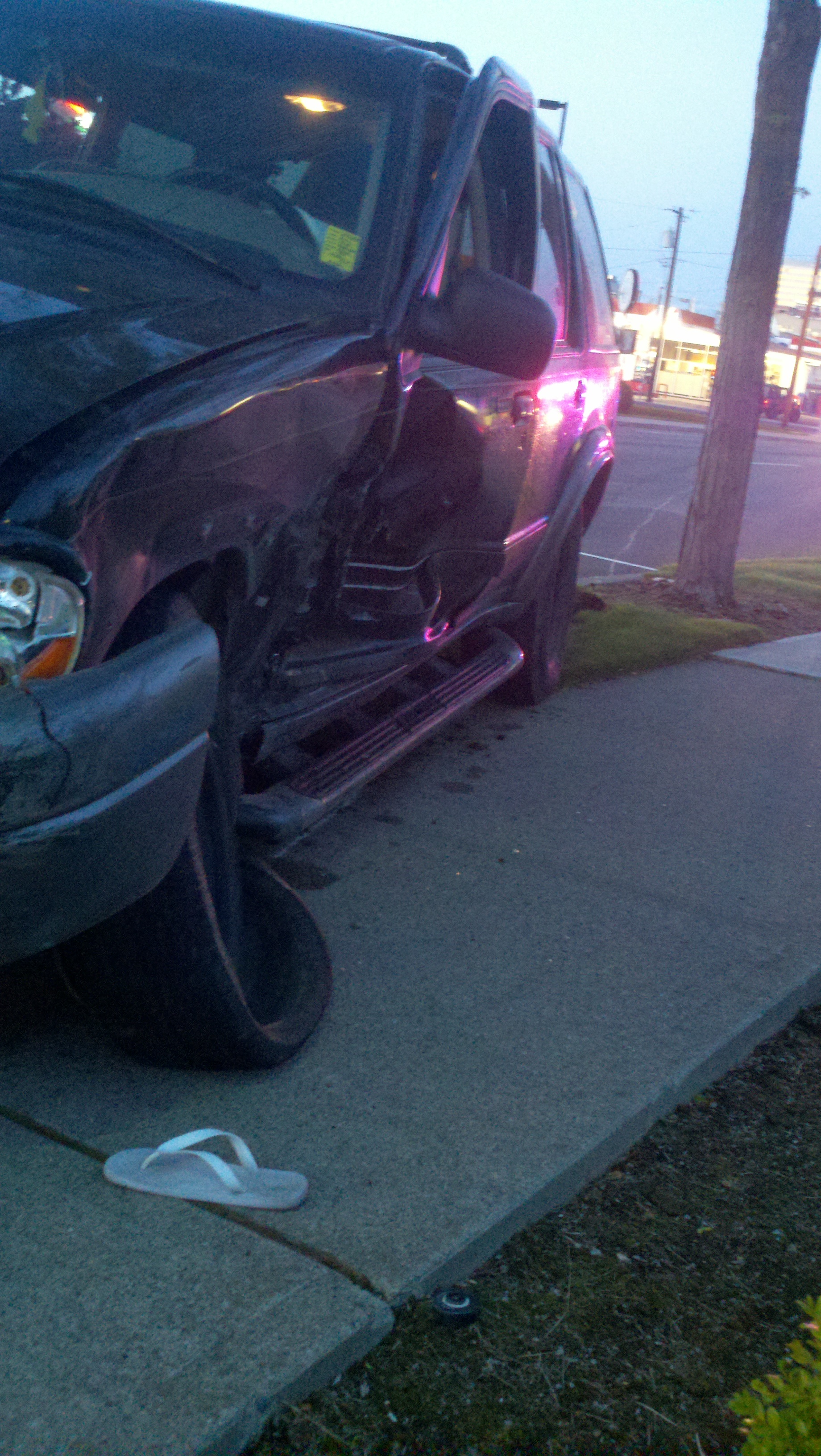 "This was not the right day to run from police," Cpl. Dave Adams said at the time.
Fawver ran right out of her flip fop, which is pictured in front of the smashed SUV.
Police say Fawver identified herself only as Brittnei and named her accomplice as only Josh.
So, when Fawver asked what she was being charged with, an officer told her she might be charged with attempted murder and told her about the shooting.
"Fawver yelled that she wasn't involved in that incident and that she was driving a truck when she ran because she had a warrant," according to a search warrant filed Wednesday in Spokane County Superior Court.
Fawver was arrested for hit and run and a Department of Corrections warrant; Berg was arrested on a DOC warrant. Both suspects have lengthy criminal histories.
McCullough and Fowler were located later that night.
Police on Tuesday searched the smashed-up 2001 Ford Explorer that Fawver and Berg ditched. They located two baggies of methamphetamine, 12 Hydrocodone pills, a methamphetamine pipe and a marijuana pipe, according to the search warrant.
The investigation is ongoing.
---
---