Fri., June 29, 2012, 8 a.m.
Judge considers dropping murder charge
A judge said she has concerns about the validity of a murder charge against one of two defendants charged in the shooting death of a man last year in the West Central neighborhood.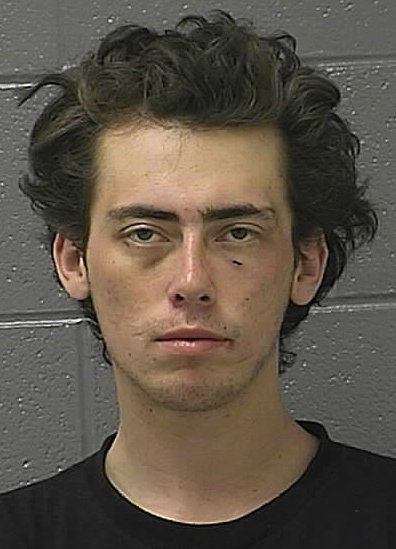 Superior Court Judge Tari Eitzen said she could decide either today or Monday on a motion to dismiss the second-degree murder charge against David C. McLaughlin, 22, who is charged along with 32-year-old Melinda R. Barrera of the Dec. 7 shooting death of Robert A. Nelson.
According to police reports, McLaughlin confronted Nelson with a baseball bat after he reportedly threw a cell phone at Barrera. Later that same night, Barrera pointed a gun at Nelson and admitted firing a shot. But where that bullet was fired aimed and how it ended up killing Nelson remains in dispute.
After Deputy Spokane County Prosecutor Sharon Hedlund completed her case Thursday, defense attorney Tom Krzyminski asked Eitzen to dismiss the murder charge against McLaughlin.
"We know there was an argument and possibly a physical altercation," Krzyminski said, "but there really is no evidence presented of intent."
Hedlund asked Eitzen to let the jury decide whether the state had proved its case.
"It's fairly clear from the evidence that they were working in concert," Hedlund said of Barrera and McLaughlin. "He purposefully went over there with the intent of getting into an altercation" with Nelson, whom both defendants knew.
But Eitzen quickly responded by saying the elements of second-degree murder include the "intent to cause a death, not 'I intended to go over there with a bat,'" she said. "What witness said they saw Mr. McLaughlin shoot through the door?"
Hedlund said two witnesses said they heard McLaughlin ask for the gun, heard a boom and saw him with the gun. However, Barrera admitted to police in a signed confession that she fired a single shot. But she claimed it was at Nelson's closet and not the bedroom where he was killed inside the apartment at 1328 W. Dean Ave.
"We believe there is ample evidence to submit the question to the jury on count one" against McLaughlin, Hedlund said.
Eitzen refused to dismiss the companion charges of second-degree assault, despite defense arguments that Nelson did not suffer great bodily harm when McLaughlin hit him with the end of an aluminum baseball bat. And, she allowed the second-degree murder charge against Barrera stand.
But the murder charge against McLaughlin "I think is a lot more problematic," Eitzens said. "I'm willing to concede I don't remember the testimony as Ms. Hedlund does."
Eitzen said she needed time to read the transcripts of previous testimony.
Krzyminski said he expects Barrera will take the witness stand on Monday morning and the case could go to the jury by the end of the same day.
---
---