Tue., March 27, 2012, 6 a.m.
Man gets 8-18 years for road rage death
A North Idaho man who fatally ran over a woman during a 2006 road rage incident was sentenced Monday to 18 years in prison.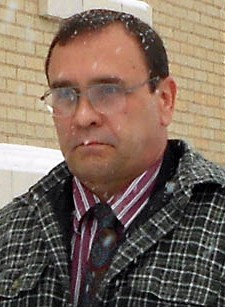 Jonathan Wade Ellington, 51, had been serving a 25-year sentence when the Idaho Supreme Court overturned his convictions last May because of problems with his first trial.
Under the sentence imposed Monday by Kootenai County Judge John Luster, Ellington will be eligible for parole after eight years and credited for time already spent in custody, according to the Associated Press.
A jury convicted Ellington Jan. 31 of second-degree murder for the death of Vonnette Larsen and two counts of aggravated battery for ramming her daughters' vehicle.
The fatal encounter began when Ellington punched Larsen's daughters' car window and the women, and eventually their parents, gave chase at about 90 mph.
Vonnette Larsen's husband fired a .44 Magnum pistol at Ellington seconds before she was run over.
According to the Coeur d'Alene Press, Luster said "poor decisions" were made "across the board" by all the parties involved in the incident.

"I'll never be able to make sense of the behaviors of that day," Luster said.

He said the Larsens "clearly" share in the responsibility Vonnette Larsen's death, even though they have denied so.
---
---