Wed., May 16, 2012, 11:02 a.m.
Moore denies involvement in Stark killing
Brian Moore told jurors today that he never plotted with Shellye Stark to kill her husband and never planned to stage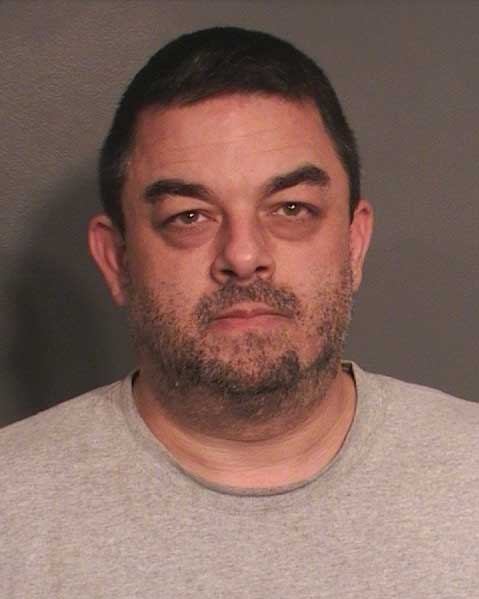 the shooting to look like self defense.
He said he had no idea Shellye serving her husband with a restraining order would end in a shooting.
"If I had I never would have let her come up here," Moore said.
He said he was shocked to learn of the shooting from Shellye's nephew, Dale Johnson.
"I was hysterical," Moore said. Moore said he learned on the Internet that Stark had been arrested for first-degree murder. "Honestly I was so hysterical I was a little vague on all of this."
Moore said he took the initiative to find a lawyer for Shellye and help her with her legal case. He said he was concerned about getting Shellye out of jail and used his money to help post bail.
Moore said they were looking at at least $80,000 right off the bat. He spent $15,000 initially, then probably that amount again. He said he didn't get extra money from Shellye's son's trust fund, and said the Pontiac Solstice bought with the money was a present from Shellye's son.
Moore said he still plans to marry Shellye Stark.
"My name was put on the car simply because we were going to get married," he said.
Moore, 46, of Orange, Calif., is separated with a 19-year-old son.
Moore's testimony comes on what could be the last day of his first-degree murder and first-degree conspiracy to commit murder charges for the 2009 shooting death of Shellye Stark's husband, Dale Robert Stark.
Court is on a brief break right now. Then prosecutors will cross examine Moore.
Prior to Moore taking the stand, defense lawyer Jeff Compton called Ted Ponticelli of Post Falls to refute incriminating testimony given Tuesday by private investigator Ted Pulver, who had been hired by Stark and Moore but went to police and said he had concerns about Moore.
Ponticelli said Pulver had a "bad" reputation for truthfulness. Judge Greg Sypolt had limited Pontieclli's testimony to exclude statements about private investigators in Kootenai County not trusting Pulver and the Idaho Department of Corrections not being willing to work with him.
Compton also played the recording of Stark's phone call to 911 the night she shot Dale Stark on Dec. 7, 2009.
Stark is hysterical and difficult to understand as she screams and wails as a dispatcher assures her police are on their way to 1620 S. Maple St.. (Read a past story on the tape here.)
Moore, who described himself as a paralegal and small business owner, told jurors he met Shellye through a website designed to help prostitutes and clients meet each other "and do it in a safe manner."
Moore met Shellye in person when they both arrived to help a mutual friend.
"I was impressed," Moore said. "I mean, she's not a beauty queen. She's not a model...she's a human. When she smiled the room would light up. She had a great personality and she was a great human. I fell in love with her."
Moore said they began to spend time together socially. He denied ever seeing her "professionally" and said he learned she was an escort in September 2007. He also learned she was married.
"I basically told her she needed to file for divorce," Moore said. Why? "She told me she didn't want to be married any longer to this man," Moore said.
So Shellye went to Alaska to meet with Dale and try to settle things. Moore said the agreement they came up with was very unfair to Shellye.
"I was shocked. I was absolutely stunned by the paperwork," Moore said. "...It was something that clearly came about form what I presumed to be duress or stress or some sort of coercion."
Moore said Shellye was expected to pay spousal support, but she had quit working as a prostitute and had no money while Dale was working regularly and making good money.
Moore told jurors he encouraged Shellye to tell her family about her work as a prostitute so Dale couldn't hold it over her anymore. "She had been so abused for so long," Moore told jurors of Stark.
Moore said he's never traveled to Spokane prior to the shooting of Dale Stark, nor had he been to the Maple Street home. He said he never took Shellye to a shoot range or anything of that nature. He told jurors Dale called and threatened to kill them, "so I sent Shellye up here to get a restraining order."
"He was trying to be subtle but he wasn't being subtle," Moore said. "...It's a very subtle form of manipulation."
Moore said he suggested Shellye use the Sheriff's Office to serve the restraining order, but Shellye said she didn't know when Dale was going to be home. Moore said she didn't take her advice because she thought her sister would suffice as protection.
Compton asked Moore if he communicated with Stark via a "throwaway phone" after the murder because a private investigator told him police were monitoring his phone calls. He said he didn't use it prior to the shooting. He said he didn't provide her with a gun and only learned of the shooting afterward from her nephew.
---
---