Wed., April 24, 2013, 5:32 p.m.
$500,000 bond for Browne's Addition shooting suspect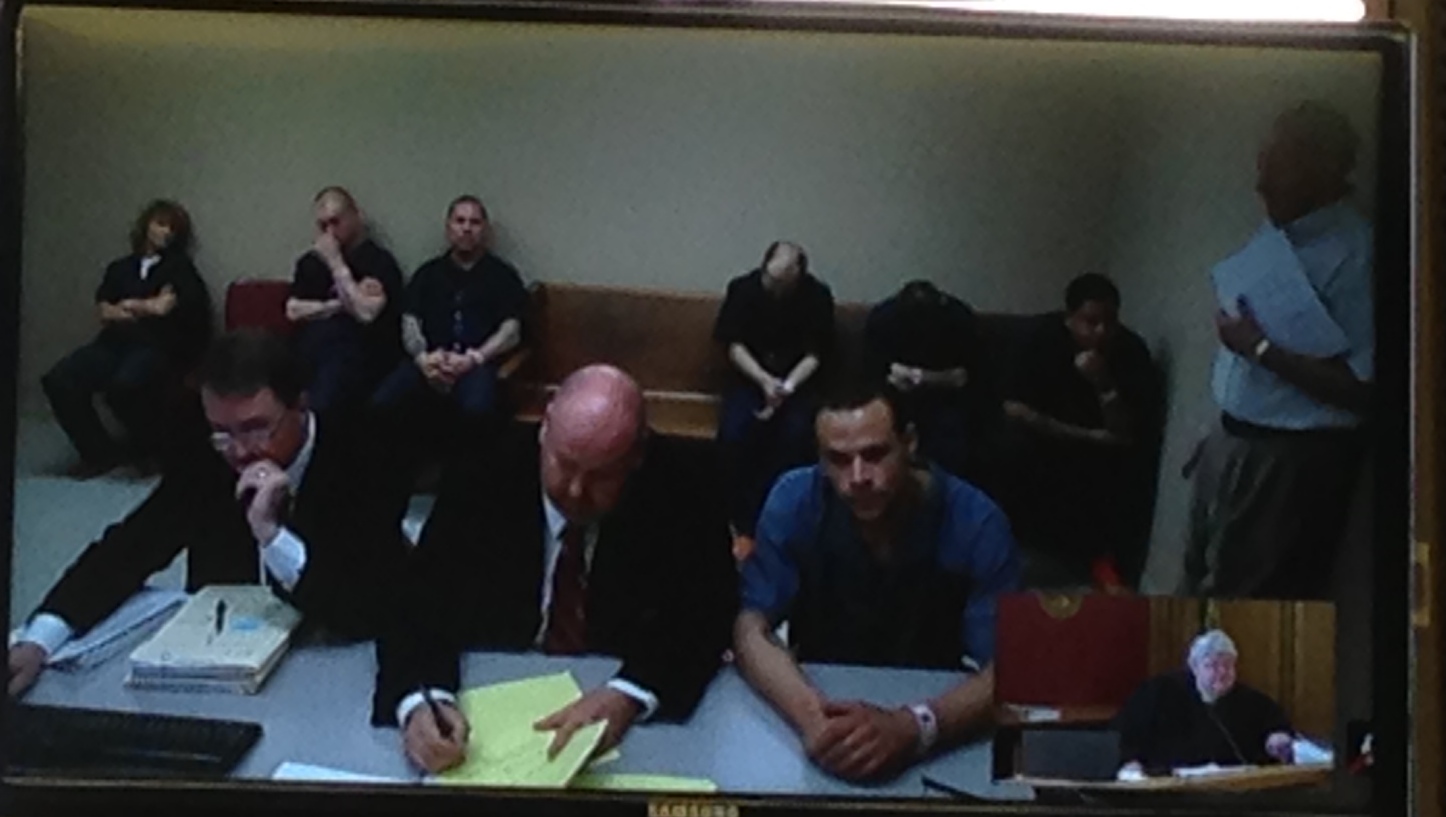 Justin C. Werle appeared in court Wednesday afternoon and was given a $500,000 bond. Photo: Nicole Hensley
A missing work glove led to a shooting between a Browne's Addition apartment tenant and his building's handyman.
Spokane Police officers arrested Justin C. Werle Tuesday night after they closed off several blocks in the neighborhood and called a SWAT team to find the alleged shooter at the Pacific Terrace Apartments in the 2200 block of West Pacific.
The victim, identified as Zachary Bergstrom in court documents, told authorities a feud began earlier on Tuesday when Werle confronted him about a missing work glove, he told authorities. A shoving match started later that day between the two and Werle pulled out a gun and shot Bergstrom in the neck in the building's alleyway.
Bergstrom clutched his neck and ran to the manager's office where 911 was notified of the shooting, court documents show. He was alert and talking when medics took him to the hospital.
A K-9 unit dog tracked an unsuccessful lead to another apartment, officers said, but detectives called Werle's mother, Donna Werle, and learned he wasn't there.
She told detectives Werle called her and said he did not want to be taken alive and would shoot himself, but she convinced him to wait for police at her home. Officers found Werle walking near 13th Avenue and Coeur d'Alene Street.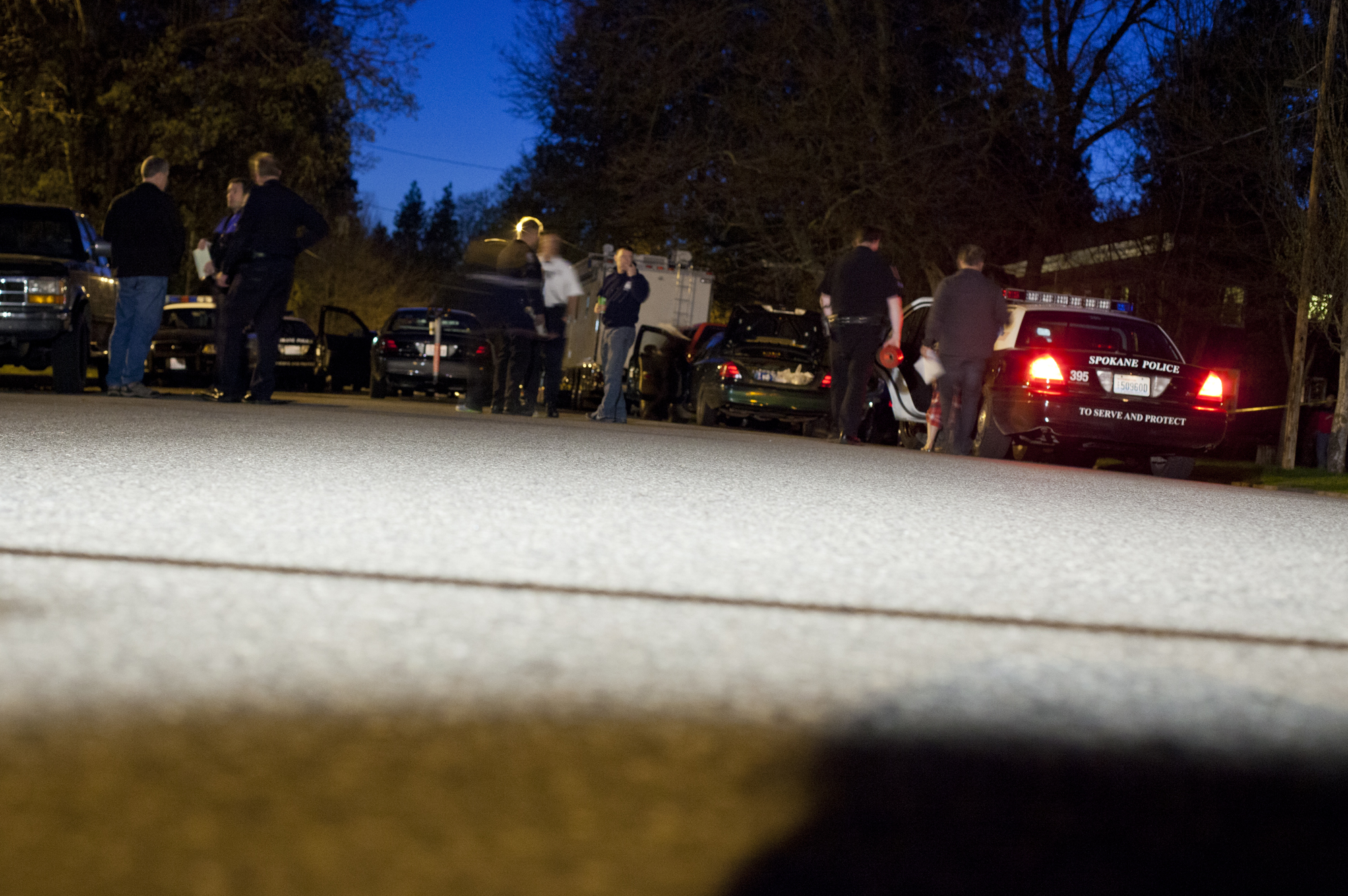 Police allowed the shooting suspects mother to talk to him as he sat in custody near Hemlock Street and Pacific Avenue in the back of a patrol vehicle. Photo: Nicole Hensley
Werle spoke to her son as he sat in the back of a police vehicle outside the Browne's Addition apartments. Werle reportedly buried the gun on the hillside leading down to Latah Creek, he told her. She cooperated with detectives by telling them what Werle told her, according to court documents.
Both Werle's mother and his fiance, identified as Susan Wilkins in court documents, knew about the gun. They told authorities he bought it from someone at the West Wynn Motel a few days prior. Werle told his mother the shooting might have been self-defense, but understood he could still go to prison for possessing a gun.
Werle told detectives he confronted Bergstrom about the missing glove as he got into a truck behind the apartment building. Bergstrom had a large knife and threatened him with it, he said. Werle said he became confused when several people ran over to them - upset. He didn't know what was going on and took off running, court documents show.
Werle denied shooting Bergstrom and having a gun, he told detectives.
Werle has eight felony convictions including rioting with a deadly weapon, threatening to kill someone, assault and possession of a controlled substance.
Werle appeared in court today and Judge James Triplet approved a prosecutor's request of a $500,000 bond.
Prosecutors also wanted to restrict Werle from talking to his mother, but Triplet allowed communication between the two at Spokane County Jail under the condition they each understand they can not talk about the case and all their conversations are recorded.
His mother promised Triplet to report Werle to authorities if he violates these conditions.
---
---