Wed., June 5, 2013, 3:05 p.m.
Book 'em Davo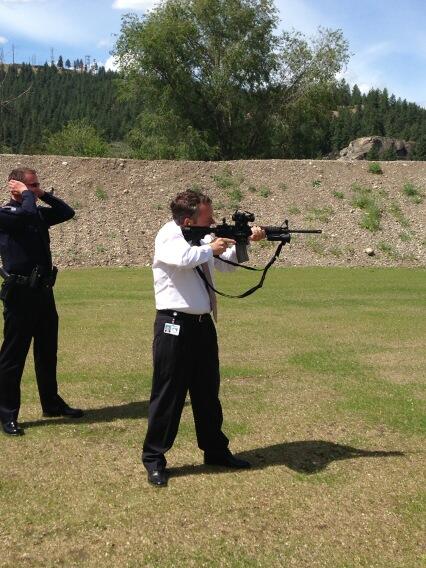 Spokane Mayor David Condon fired the first shots today on the Spokane Police Academy's new rifle range.
The new range, described as a first-class facility, was built primarily with free student labor as part of a carpentry apprenticeship program, the police department said. The police academy serves as a regional training site for more than 40 local, state and federal law enforcement agencies, as well as U.S. military active duty, reservists and ROTC cadets.
Condon, a U.S. Army veteran, was on hand as part of an official dedication ceremony.
---
---