A man who reportedly tipped police to the identities of three suspected pharmacy robbers is now accused of participating in the Sept. 27 incident.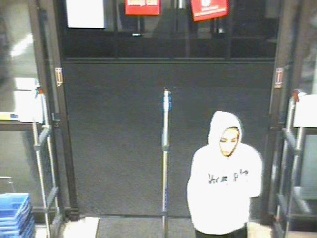 Benjamin K. Rasmussen, 19, pleaded not guilty today to one charge of first-degree robbery.
Police believe he stayed in the car while his girlfriend, Ariel A. Arrieta robbed the Rite Aid at 5520 N. Division (right), then received half the stolen pills, according to new documents filed in Spokane County Superior Court.
Initial reports said Rasmussen knew of the robbery but did not participate or receive stolen OxyContin pills.
But, as part of a plea bargain, Arrieta, 21, told police in March that Rasmussen joined her, Jed L. Boles, 32, and William E. Higgins, 22, as they drove to the pharmacy, then shared in the pill proceeds.
Higgins, Boles and Arrieta remain in jail on robbery charges. Rasmussen was booked today but then released on his own recognizance.
Higgins also is charged with second-degree assault and witness intimidation for an alleged attack against Rasmussen in a Deer Park park on March 6. Higgins is accused of punching Rasmussen and calling him a "snitch."
2 men sought in Spokane pharmacy robbery.
Warrant looks for bruises on Oxy suspect.