A Spokane fugitive was arrested Monday after he knocked over a parking meter wit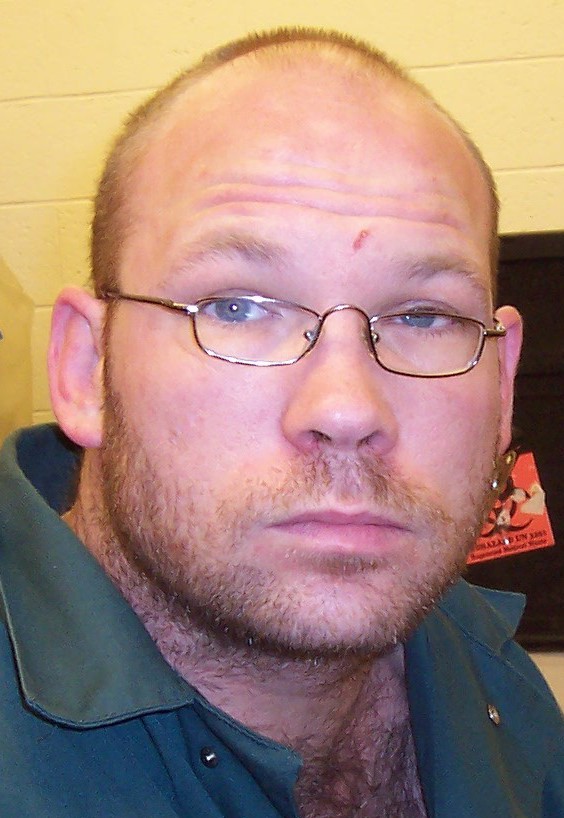 h his car while fleeing bail bondsmen, then tried to grab a firearm during a struggle with a Spokane police officer.
Christopher Cleo McCracken, 38, (pictured in 2005) sped away from a parking lot at 907 W. 3rd Ave., Monday afternoon after the bondsmen tried to arrest him on felony warrants, Spokane police said today.
McCracken backed over a parking barrier and a sidewalk, knocking down a parking meter on 3rd Avenue that was left in the middle of the street, police said.
A woman who had a restraining order against McCracken "alluded" to him possibly using a handgun to avoid arrests, so a team of nighttime patrol officers that tracks fugitives and crime trends located him about 5 p.m. near 3500 S. Marshall Road.
Officer Sean Wheeler pursued McCracken as he ran into a wooded area and over a barb wire fence. McCracken grabbed the barrel of the rifle, but Wheeler was able to subdue McCracken and arrest him. In a news release, police emphasized that neither McCracken nor the officers were shot to death.
"This is a prime example of how a possibly deadly encounter resulted in an arrest with relatively minor injuries," Officer Jennifer DeRuwe wrote. "Officers entered the situation knowing McCracken was a danger to the community, possibly armed and had an extensive criminal history related to drug abuse and violence."