SALT LAKE CITY (AP) — Utah executed a condemned killer by firing squad shortly after midnight Thursday, reviving a style of justice that hasn't been used for at least 14 years and that many criticize as archaic.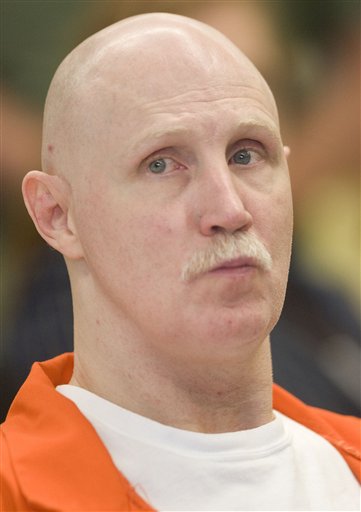 Ronnie Lee Gardner, 49, was shot by a team of five anonymous marksmen with a matched set of .30-caliber rifles early Friday. Gardner, who had a white target pinned to his chest and was strapped to a chair, was pronounced dead at 12:20 a.m.
Gardner is the first person to be executed by a firing squad in the United States in 14 years.
Gardner was sentenced to death for a 1985 capital murder conviction stemming from the fatal courthouse shooting of attorney Michael Burdell during a failed escape attempt. He was at the Salt Lake City court facing a 1984 murder charge in the shooting death of a bartender.
A flurry of last-minute appeals and requests for stays were rejected Thursday by the U.S. Supreme Court, the 10th U.S. Circuit Court of Appeals and Gov. Gary Herbert.
On Thursday, prison officials said Gardner spent time sleeping, reading the novel "Divine Justice," watching the "Lord of the Rings" film trilogy and meeting with his attorneys and a bishop from the Mormon church. Gehrke said officers described his mood as relaxed.
Although officials had said he planned to fast after having his last requested meal Tuesday, Gardner drank a Coke and a Mountain Dew on Thursday night. His Tuesday meal consisted of steak, lobster tail, apple pie, vanilla ice cream and 7UP.
Read the rest of the Associated Press story by clicking the link below.
Past coverage:
June 14: Clemency denied for killer facing firing squad
June 11: Man set to die by firing squad pleads for life