A woman spending 27 years in federal prison on a crack cocaine conviction is the first person to seek a pardon from President Obama.
Federal law punishes crack cocaine convictions much more severely than powder cocaine, and Obama has asked Congress to change that. The Sentencing Commission has recommended the current 100:1 sentencing ratio be replaced with a 20:1 ratio.
The law was instituted in 1986, "when authorities feared crack was becoming an epidemic, (but the arguments) were based on faulty assumptions – including that crack users were far more violent and dangerous to the community than powdered-cocaine users," according to this Associated Press article from April.
The disparity between federal crack laws and federal powder cocaine laws can be seen in the case of Terrence A. "T-Baby" Kinard, the man who caused a stir last November when a U.S. magistrate judge gave him permission to leave jail for Thanksgiving dinner, under the condition his family pay for armed guards. (As you can read here, Kinard's family rejected the offer.)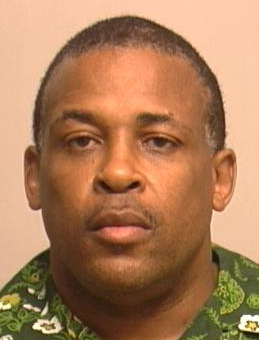 Kinard (right) was convicted of possessing 28 grams of crack cocaine after buying it from an undercover detective. Kinard maintains in court documents filed in U.S. District Court in Spokane that he intended to buy powder cocaine, but police provided crack instead.
Police reports included in the federal court file show a confidential informant told police in summer 2008 that he could buy crack from Kinard. When the informant wasn't able to do so, he told police he could sell powder cocaine to Kinard, and police had him arrange a sale for nine ounces of powder cocaine.
But Kinard never showed up for the buy, and when he called six weeks later, he ended up getting crack, not powder.

One report show the informant told police Kinard wanted "one ounce of cocaine." In a different report, the detective says Kinard requested crack cocaine.
Had Kinard gotten powder, there would have been no mandatory minimum prison sentence.
"As stated above, from the detective's own words it appears that he unilaterally made the decision to switch the controlled substance from powder to crack cocaine prior to the controlled buy. This not only served to increase Mr. Kinard's sentence; it invoked a mandatory minimum," according to the sentencing memorandum prepared by defense lawyer Kim Deater. "Mr. Kinard again reiterates that he is not innocent and he has pleaded guilty to the charge, however, the detective's actions evidence reason for concern."
Kinard is serving 80 months in federal prison. "He is motivated to live a clean and sober life because his addiction has been the root cause of his separation from his family," according to the memo.
His sentence is barely anything compared to a sentence imposed on Hamedah Hasan, formerly known as Stephanie Lomax, the woman seeking a presidential pardon.
Read the Associated Press story by clicking the link below.