People line up to view and bring flowers and memorials Wednesday at outside Haven Drugs pharmacy in Medford, N.Y. Four people were shot to death there during a weekend painkiller robbery. (AP Photo/Kathy Kmonicek)
By FRANK ELTMAN,Associated Press
CENTRAL ISLIP, N.Y. (AP) — Two years ago, they posed for a wedding photo: Him beaming broadly in a dark suit, she a pudgy fresh-faced bride. They soon started a promising life together in the suburban New York home where he was raised.
Police mug shots of David Laffer and Melinda Brady released Thursday portrayed an altogether different couple: Gaunt, stone-faced suspects charged with a drug-store robbery and the killings of two ph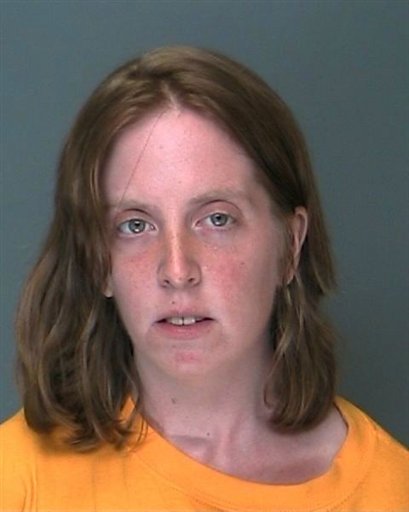 armacy employees and two customers on Father's Day.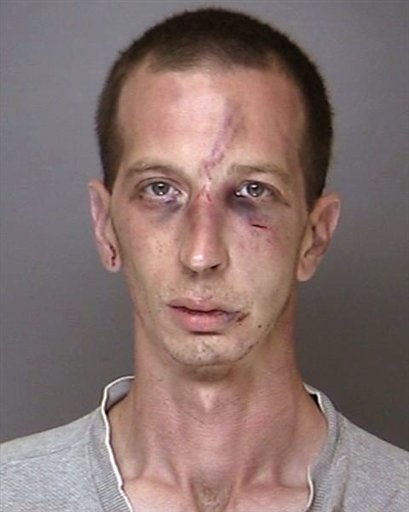 Laffer, 33, had two black eyes and bruises all over his face during his arraignment on first-degree murder charges, where a court-appointed attorney entered a not guilty plea on his behalf.
A police complaint says Laffer sustained the injuries when he grabbed for a police officer's weapon during a raid at his Medford home on Wednesday. He was tackled to the ground and placed in handcuffs, the complaint said.
Brady, 29, now many pounds lighter than her wedding photo, was being treated at a hospital for an undisclosed ailment, forcing authorities to temporarily postpone her arraignment. She is charged with robbery and obstructing governmental administration, although a prosecutor said Thursday that upgraded charges were likely.
Both were high on drugs when they were arrested, police said.
Read the rest of the AP story by clicking the link below.