A report from the Coeur d'Alene police report caught my attention a couple weeks ago.
A flower shop owner said a man who claimed to be an Iraq war veteran duped her out of a $100 order, and police said the suspect had recently been jailed for similar crimes. After some initial reporting I wavered on whether it was worth a story. Then I left for two weeks.
Imagine my reaction when I learned the same guy made news after he failed to return to the Kootenai County Jail after a one-day furlough and was arrested in Seattle with the help of a TV news crew.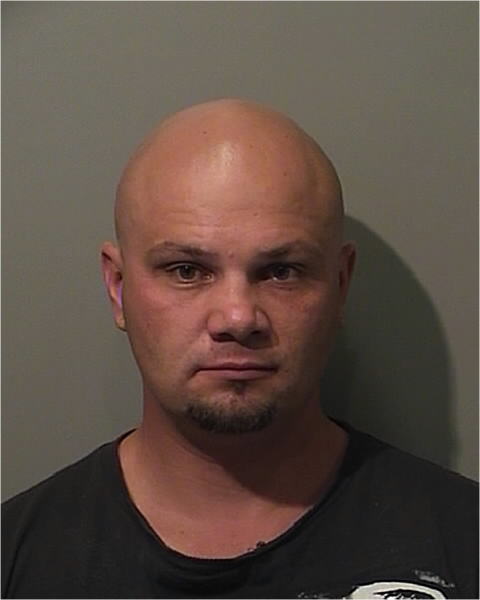 Registered sex offender Ferrell David Arnold II, 32, (right) returned to custody after talking to a TV news crew at Seattle's Hempfest, who recognized him and alerted authorities.
Arnold had been given a furlough Aug. 18 after pleading guilty to grand theft and forgery in two cases. He was to be sentenced Oct. 15; the plea deals dropped two felony theft and fraud charges.
The forgery conviction stemmed from him reportedly stealing checks and debits cards from a girl's mother's home after he met the girl at a Coeur d'Alene bar.
Like the alleged flower shop theft, Ferrell allegedly lied to the victims about his military service. One victim "is active military and said he was able to find several lies in Ferrell's stories of being in the military and just returning from Afghanistan," according to a July 21 report from Spokane police. Arnold also allegedly stole a debit card and cash from a woman he stayed with after meeting at a Coeur A'lene bar. (The Coeur d'Alene Press wrote a hilarious story about the theft here.) 
Arnold also is charged with failing to register as a sex offender. He was convicted of lewd conduct with a minor under 16 in Washington County, Idaho, in 1997, according to state records.
The Kootenai County Sheriff's Department released his photo the media late Aug. 19 after he skipped town, but that didn't stop Arnold from yakking away to a Seattle TV station while hanging out in a busy park.