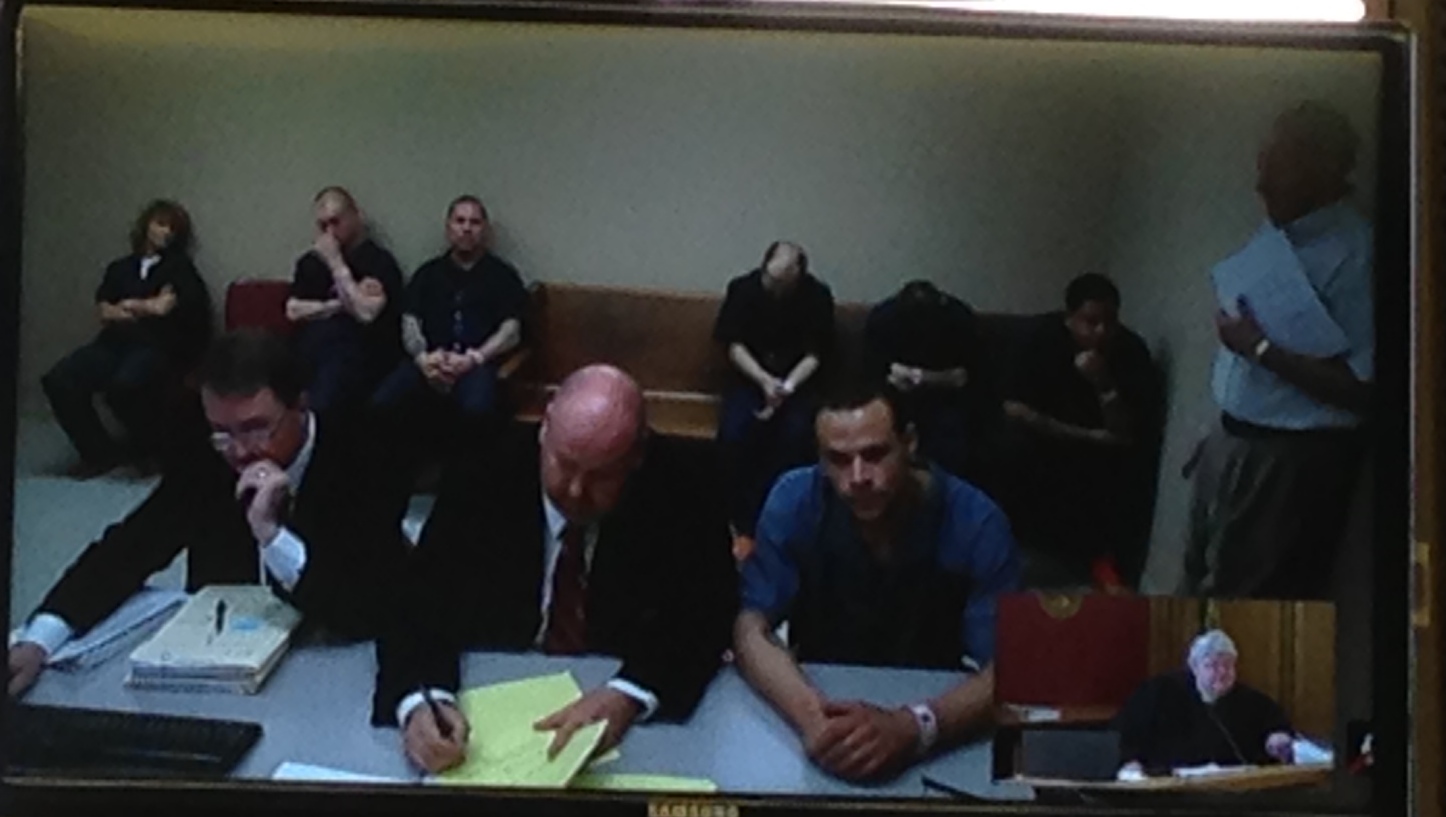 Justin C. Werle appeared in court Wednesday afternoon and was given a $500,000 bond. Photo: Nicole Hensley
A missing work glove led to a shooting between a Browne's Addition apartment tenant and his building's handyman.
Spokane Police officers arrested Justin C. Werle Tuesday night after they closed off several blocks in the neighborhood and called a SWAT team to find the alleged shooter at the Pacific Terrace Apartments in the 2200 block of West Pacific.
The victim, identified as Zachary Bergstrom in court documents, told authorities a feud began earlier on Tuesday when Werle confronted him about a missing work glove, he told authorities. A shoving match started later that day between the two and Werle pulled out a gun and shot Bergstrom in the neck in the building's alleyway.
Bergstrom clutched his neck and ran to the manager's office where 911 was notified of the shooting, court documents show. He was alert and talking when medics took him to the hospital.
A K-9 unit dog tracked an unsuccessful lead to another apartment, officers said, but detectives called Werle's mother, Donna Werle, and learned he wasn't there.
She told detectives Werle called her and said he did not want to be taken alive and would shoot himself, but she convinced him to wait for police at her home. Officers found Werle walking near 13th Avenue and Coeur d'Alene Street.