A Spokane man sentenced for murder as a juvenile because a judge thought he could be rehabilitated marked his 67th arrest in the last five years last weekend.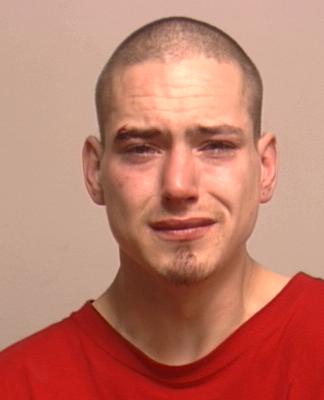 Nicholas A. Limpert, 25, was released from jail last week after prosecutors failed to file charges within 72 hours of his arrest for burglary.
A felony burglary charge was filed just after his release, so the Spokane Police Department's new anti-crime patrol team, which focuses on crime trends and fugitives, tracked him down Saturday night. He's now jailed on a $100,000 bond and a Department of Corrections probation hold.
Officer Brian Eckersley said Limpert is very well known to police and often cries when he's arrested. (It shows in his mug shots. Check out two others here and here.)
Limpert was convicted of accomplice to first-degree murder when he was 15 and was in juvenile detention until he was 20. Limpert was to be incarcerated until he was 21 but was released early after being credited for time already served.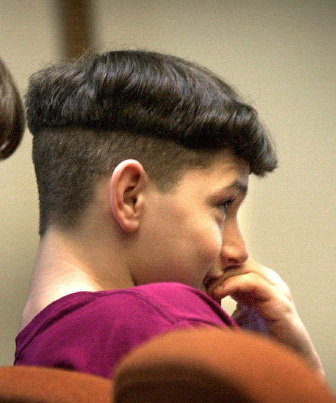 His release angered the family of his victim, Kenneth D. Brown, a 59-year-old mentally disabled janitor who was robbed by Limpert and Brandon R. Molony in November 2000 before being stabbed to death by Molony.
Limpert smirked and laughed during his sentencing in 2001, (pictured left) and Brown's family doubted he could be rehabilitated.
His adult criminal history began shortly after his release and includes at least eight felony convictions and eight misdemeanors, including theft, malicious mischief domestic violence, vehicle prowling and possession of a dangerous weapon.