A woman who wears a beard as a symbol of her activism and lives as a man is asking for a new trial following her co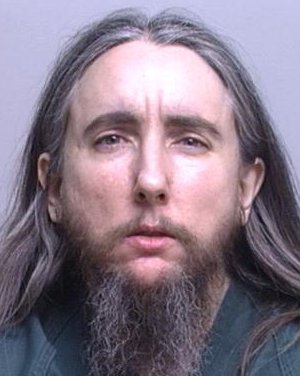 nviction earlier this month for grabbing a Spokane Police officer's genitals in 2009 during an arrest.
Joseph Ali Bin Muhammad, 45, formerly Paula K. Reynolds-Eblacas, represented himself at trial in which a jury deliberated just 20 minutes before convicting him April 11. He is scheduled to be sentenced today.
In his motion for a new trial, Muhammad alleged misconduct, "surprise" and jury manipulation by Deputy Spokane County Prosecutor Patrick Johnson. He also said Johnson was simply using the assault case as an evidence-gathering mission to charge the two officers, who were attempting in 2009 to take Muhammad into custody for a mental evaluation.
"The defendant felt a great aversion to being misused by the prosecutor to embarrass and humiliate the officers as it is not the defendant's intent or desire to be the target of corrupted officers in Spokane," Muhammad wrote, referring to himself as "defendant." "The defendant's safety was being put in jeopardy by a bizzarre, backwards, and most likely illegal strategy of the prosecutor to gain more evidence against the officers, and so the defendant changed his defense strategy to not show the video. Had he entered the video as evidence, the jury may have voted for acquittal as the video gives great suggestion that no charge should have ever been placed on the defendant and that (Officer John) O'Brien and (Officer Jeremy McVay) are blatant liars who violated the defendant that day."
Johnson had argued that Muhammad was not mentally competent to stand trial. Muhammad, however, successfully argued he was competent despite the fact that him being delcared incompetent would have resulted in dismissed charges.

As part of his seven-page motion, Muhammad also wrote that 20 minutes was not enough time for the jurors to fully consider the case.
"Jurors may have held mulpitle bias against the defendant, including for him being a hermaphrodite and for being a Muslim," said Muhammad, who gave birth to a daughter prior to changing his name. "Jurors may have been motivated by the second sunny warm day after a long cold winter to disregard their oaths and the United States Constitution … so that they could finish their task before lunch and have the rest of the sunny afternoon to enjoy free from work or juror responsibilities."

Past coverage:
Dec. 14: Fugitive since February jailed on $50k bond