Faith Gallinger stands in the kitchen of her North Side bungalow. The contractor has yet to do the $2,500 worth of work she paid for. (SRPhoto/Jesse Tinsley)
Faith Gallinger had long wanted custom cabinets for her early 20th-century home in northeast Spokane. Ronald Glen Stratton seemed perfect for the task – he boasted of being able to do the work for only labor costs because he already had the supplies. But she had to act fast – someone else was looking at the same wood and supplies were limited.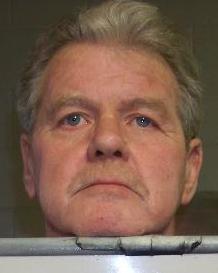 More than a year and $2,500 later, the old, mismatched cabinets still in her kitchen serve as a reminder of what Gallinger, a 33-year-old pediatric nurse, says was a good but expensive lesson in the risky business of private contracting.
"I wouldn't just assume that he was trying to scam me," Gallinger said. "I guess I'm just kind of naive and very trusting. Well, maybe not anymore."
Worse than a business deal gone bad, detectives and prosecutors allege it was a deliberate crime with at least 12 victims that Stratton (pictured) has been committing for more than a decade.
Read the rest of my story here.
Past coverage:
Dec. 23, 1995: Stratton sentenced in contractor fraud case