OKLAHOMA CITY (AP) — An Oklahoma pharmacist convicted of murder in the shooting death of a teenager who tried to rob the south Oklahoma City pharmacy where he worked was sentenced to life in prison with the possibility of parole Monday in spite of his defense attorney and supporters' pleas that he be set free.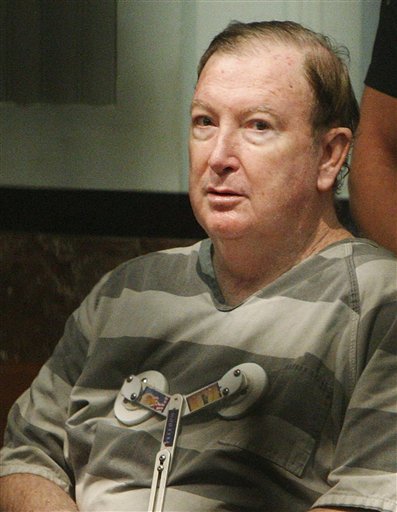 Jerome Ersland, 59, showed no emotion as District Judge Ray Elliott imposed the sentence recommended by a 12-member jury that found Ersland guilty of first-degree murder in the May 19, 2009, shooting death of 16-year-old Antwun Parker during an attempted robbery at the Reliable Discount Pharmacy.
Ersland claimed he was defending himself and two female co-workers when he shot Parker after he and a second teenager came into the pharmacy wearing ski masks and demanding money and drugs. Parker, who was unarmed, was struck in the head and knocked out. Ersland chased the second armed teen, Jevontai Ingram, now 16, out of the store.
Prosecutors said Ersland was justified in firing the first shot but went too far when he grabbed a second gun and fired five more bullets into Parker's abdomen, wounds that the Medical Examiner's Office said killed him.
Ersland claimed the unconscious teen was still moving.
Ersland, shackled at the hands and feet in a jail-issued jumpsuit, stood before Elliott while defense attorney Irven Box asked the judge to suspend the life sentence.
When the judge asked if he had anything to say, Ersland replied: "I don't have anything to say. Thank you." Later, as he was led from court by sheriff's deputies, he responded to a reporter's shouted question by calling the sentence "an injustice of a monumental proportion."
Read the rest of the Associated Press story by clicking the link below.