The city's job offer to Brad Thoma came the same day a Spokane County sheriff's deputy was sentenced in Spokane County District Court for drunken driving for an April incident.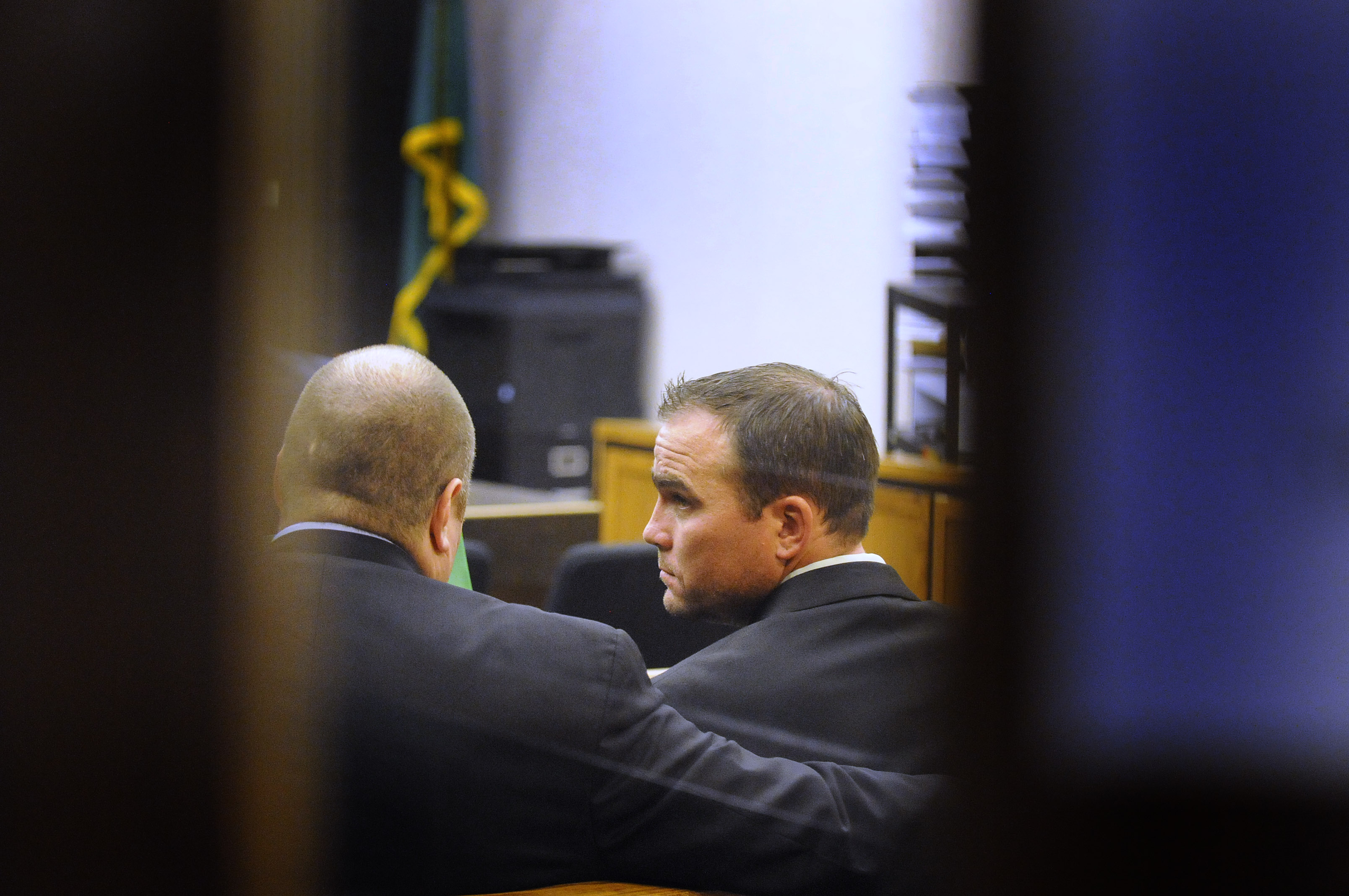 Darin M. Schaum (pictured with his lawyer in April) pleaded guilty to driving under the influence and was ordered to spend 15 days on electronic home monitoring, be on probation for two years and perform 24 hours of community service. He'll be required to drive with an ignition interlock device on his car for a year.
Sheriff Ozzie Knezovich said he will sign a waiver to allow Schaum to drive a patrol car without the device but won't sign them for any future DUI arrests for any employees.
"Because of the seriousness of DUI, I'm just not willing to sign waivers anymore," Knezovich said.
Schaum refused to submit a blood sample for alcohol tests after his arrest but retained his driver's license after a hearing with the state Department of Licensing.
He'll lose it for 90 days because of the DUI conviction but will have an occupational license allowing him to drive during work, Knezovich said.
Schaum was suspended for three weeks last summer because of the arrest, Knezovich said. Lt. Stephen Jones, who was cited for drunken driving after a crash in Liberty Lake last January, was suspended for two weeks. His DUI charge has not been resolved.
Past coverage:
April 28: Sheriff's deputy pleads not guilty to drunken driving