Police on Friday arrested four men considered to be "well known burglars" responsible for crimes in Spokane Valley, officials said today.
A Spokane Valley night-shift patrol platoon led by Sgt. Don Manning focused on the area of 400 North University Road and the area of 13500 East Rich Road, which police say "have been notorious for criminal activity for some time."
Arrested were Damian M. Plumley, 22, on warrants for three counts of second-degree theft and one count of first-degree trafficking in stolen property; Steven D.T. Devitt, 42, o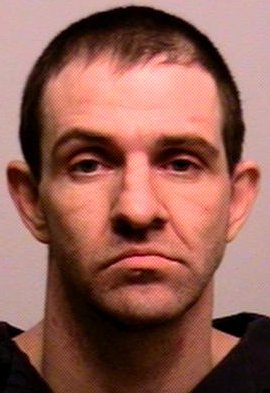 n a warrant for second-degree theft and vehicle prowling; Christopher Michael Stoddard, 20, on new charges of second-degree theft and first-degree trafficking in stolen property; and Mark William Bush, 37, on a Washington Department of Corrections warrant for failure to comply.
Bush (pictured) is a repeat offender who was targeted by Crime Stoppers in February even though he already was in DOC custody.
Police recovered a large amount of stolen property during the arrests Friday, which property crimes detectives identified and returned to their owners.
"The return of these items took longer than normal because none of the high value items had been reported stolen," sheriff's spokesman Deputy Craig Chamberlin said in a news release. "When detectives asked the property owners why they did not report the thefts, the property owners said they had not gotten around to it."
"Citizens are asked to report any type of theft, suspicious vehicles or persons to either 911 or Crime Check," Chamberlin continued. "This information is extremely valuable and played a vital role with the multiple arrests made this weekend in Spokane Valley. The Sheriff's Office has devoted extra resources to focus on burglaries in unincorporated Spokane County and the City of Spokane Valley."