MONDAY, OCT. 17, 2011, 6 A.M.
Some teens' dreams do come true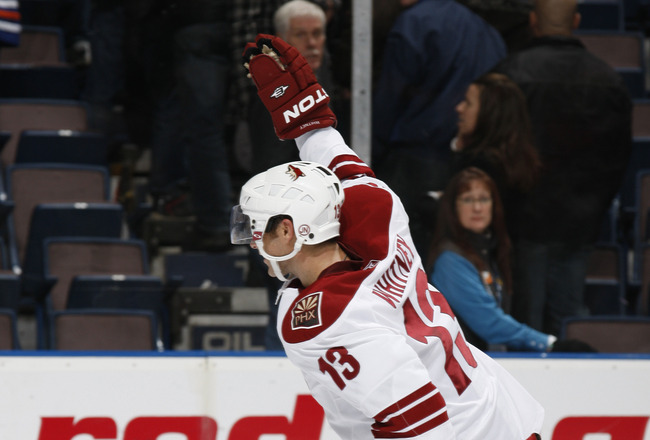 www.bleacherreport.com
Ray Whitney knew he was going to be a pro hockey player.
Even if others doubted it because he's small by NHL standards.
Back in 1989 or 1990, I spent a couple of days on the road with the Spokane Chiefs. During one stretch I sat next to Whitney on the bus. He was 16 or 17. But he saw his future with absolute clarity.
He was right. The doubters were wrong. His name is on the Stanley Cup and he's still a productive player in the National Hockey League, having enjoyed a career far longer than virtually all the sure-things who have come and gone.
Saturday night on the pregame show part of CBC's "Hockey Night in Canada," there was a shot of some players dressed in suits walking into the back side of an arena. Whitney was one of them.
Seeing him made me think about a conversation I'd had with a woman in an elevator a few weeks ago. Her son had just started college. He wants to pursue a career in theater. That will be his major.
The woman acknowledged that he might need a Plan B at some point. But for now, why not let him take a shot at his goal.
Ray Whitney did. And he scored.
---
---