Sun., Oct. 23, 2011, 11:54 p.m.
Cereal and Halloween, together again
"Oh, boy. Thanks, Lady. Breakfast cereal!"
www.designcrave.com
Of course, Kellogg's couldn't let Post have this action all to itself.
www.designcrave.com
For the highest quality masks...
www.neatocoolville.blogspot.com
I had always thought Sugar Bear was male. Maybe those others are a few of his witches.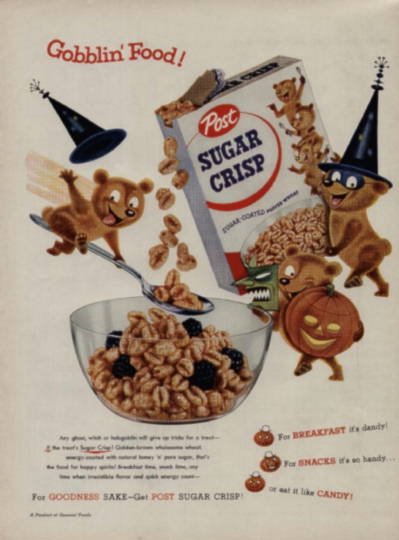 www.decodog.com
Apparently constipation can ruin Halloween. Who knew?
www.vintageadbrowser.com
And, of course, there's The Count.
www.starsentertainment.com
---
---