Sat., Sept. 17, 2011, noon
Our last old beer ads of the summer
This is also how she got her preschoolers to take a nap.
www.theguyfromerie.com
That's his, uh, niece. Yeah, his niece. All perfectly innocent.
www.magazineart.org
Sally is happy because "Mr. Grabby" is now at the bottom of the lake.
www.vintageadbrowser.com
Susan secretly hated George's pipe.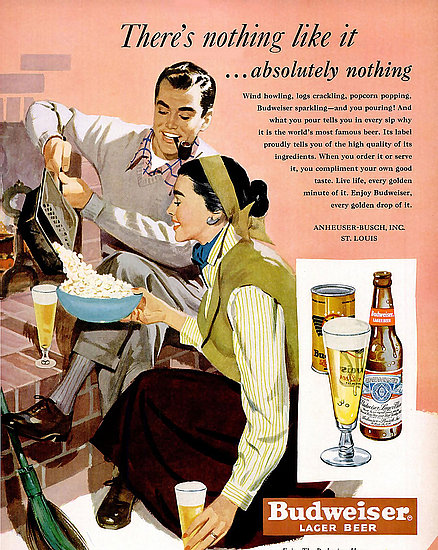 www.tressugar.com
Let's drink a lot of beer and then go on the rides!
www.taverntrove.com
---
---