Fri., Dec. 14, 2012, 9:44 a.m.
Bicycles as Christmas presents
A guy at a Spokane bike shop told me that purchases of Christmas-present bicycles tend to be last-minute.
I guess the "Where to store it?" question is one consideration.
And then there's the matter of coordinating with Santa.
Ever get a new bike for Christmas?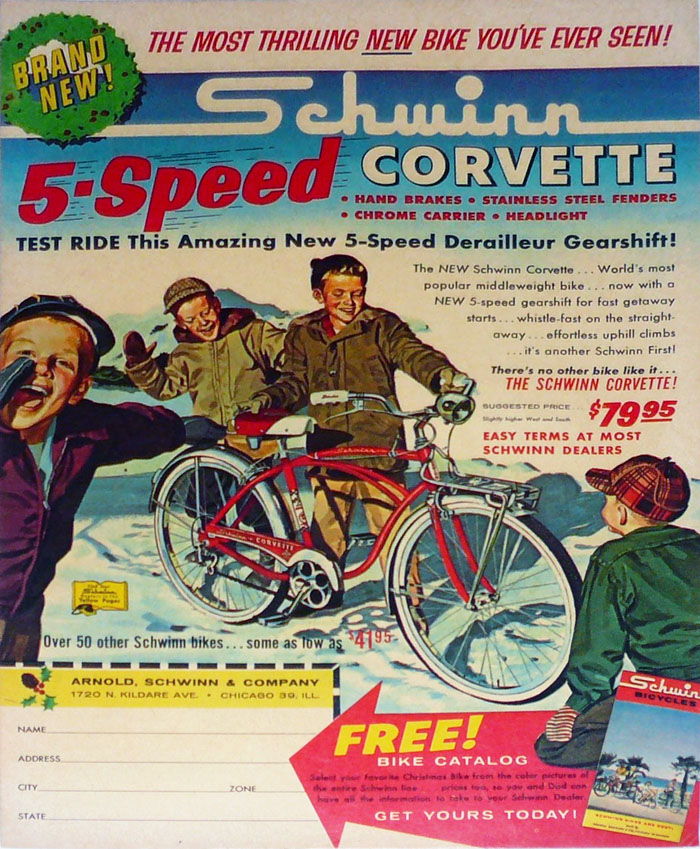 www.nostalgic.net
Eighty bucks was a lot of money 50 years ago.
---
---