Wed., Oct. 17, 2012, 2:07 p.m.
Today's Halloween costume suggestion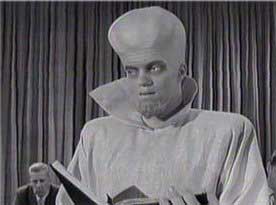 Yes, it's our tall friend from the "To Serve Man" episode of "The Twilight Zone."
Or you could be the cryptologist in a tight dress who says, "It's...it's a cookbook!"
Another option would be going as the guy from "Manimal."
---
---