Tue., April 30, 2013, 9:57 a.m.
Advice sought re: hummingbird feeder
We put one out years and years ago.
And soon the birds arrived. But before long, it turned into a yellow-jacket feeder. So we abandoned the project.
But maybe someone knows how to avoid that outcome. I'm all ears.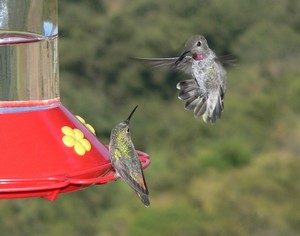 ---
---