Thu., May 23, 2013, 5 p.m.
50 years ago tonight on "Twilight Zone"
An episode called "The Bard" first aired on May 23, 1963.
A hack TV writer uses a magic spell to conjure up Shakespeare in the hope that the storied Englishman will help him punch up some lackluster scripts.
You might recall Burt Reynolds playing a poor man's Marlon Brando.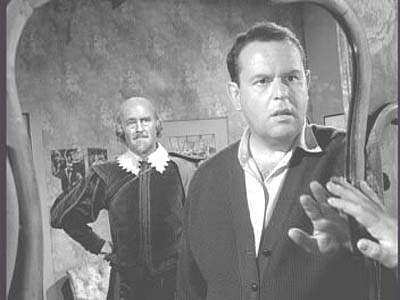 ---
---