Thu., May 23, 2013, 11:47 a.m.
When did you realize this was fake?
A) When I was about 4. B) I just thought the referees were a bit on the ineffectual side. C) We were not allowed to have this on the TV in my house. D) I wanted to name our dog Bobo Brazil. E) I bought the wrestling until I was about 9. Before that, it was the ringside fans I couldn't believe. F) Other.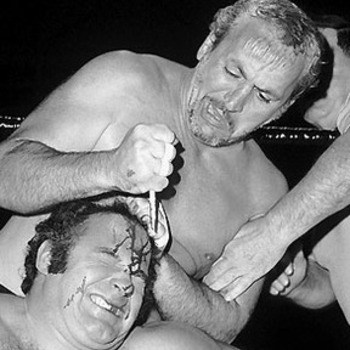 ---
---