www.wired.com
On Nov. 3, 1961, a memorable episode of "The Twilight Zone" aired for the first time. Called "It's a Good Life," it told the story of 6-year-old Anthony Fremont. He possessed diabolical supernatural powers.
Anthony could read minds. And if he didn't like what you were thinking, well, you had to hope that didn't happen.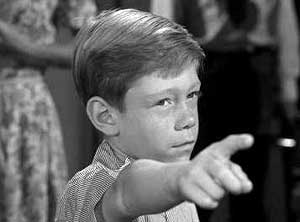 www.tvworthwatching.com
Looks like actor Billy Mumy got a haircut in the middle of the show's shooting schedule.