Mon., Jan. 11, 2010, noon
Keeping up with the 'Lege'
Every year, the newspaper gets requests from readers for updates on a particular bill or topic making its way through the Legislature. With thousands of bills introduced each session, there's no way we can publish updates on every bill.
Most go nowhere, anyway. A few hundred get hearings, and a fraction of that (thankfully) pass.
But for readers who  have an interest in a particular bill or topic, there is help. The Legislature's Web site will help you track bills, and even has a search engine that allows you to enter the bill number or topic.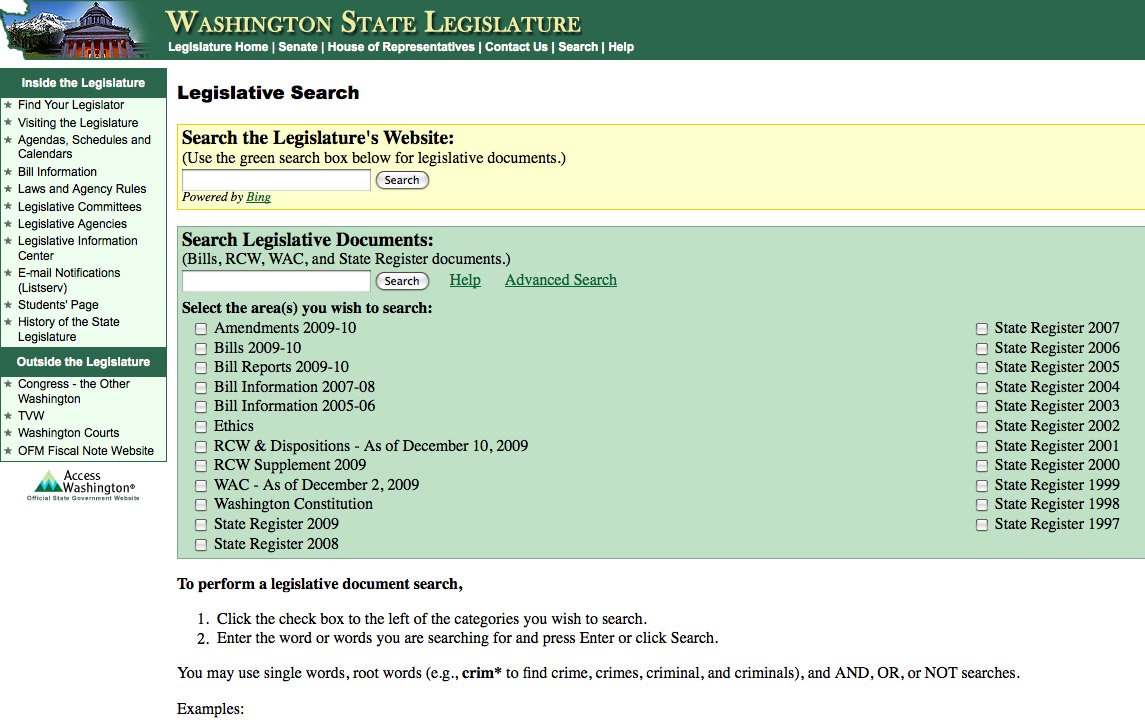 If you know the bill number, you can enter it in the search box in the green window. Remember to check "Bills 2009-10" because bill numbers are recycled each session.
You can also entere a particular topic, although it helps to be as specific as possible. For example liquor will bring up 264 different possibilities, while state liquor sales will bring up 108 and "privatizing state liquor sales" -- one of the topics being discussed as the Lege convenes today, as it is almost every year -- will bring up 1.

That leads you to SB6204 a bill recently filed by Sen. Tim Sheldon, which is proposing the state get out of the liquor store buisness, and let private companies sell alcoholic beverages.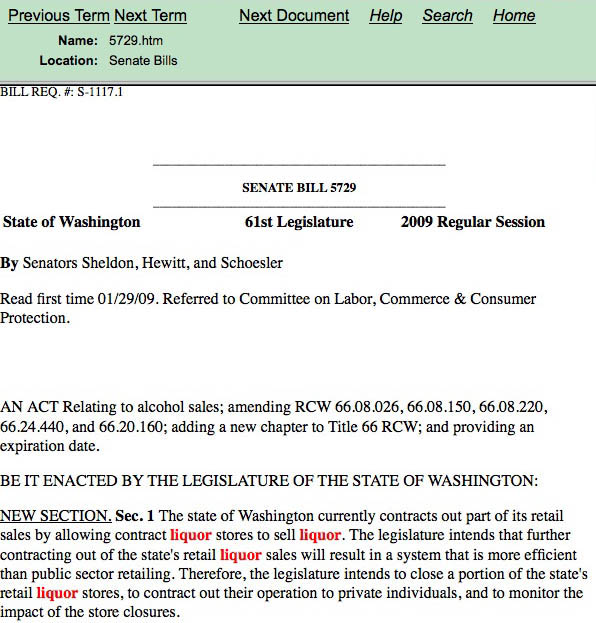 That shows you the full text of the bill, which was "pre-filed" before the session even started. 
Clicking on "Bill summary" will tell you where the bill is in the process, and as it winds its way through hearings and votes, the summary page is updated.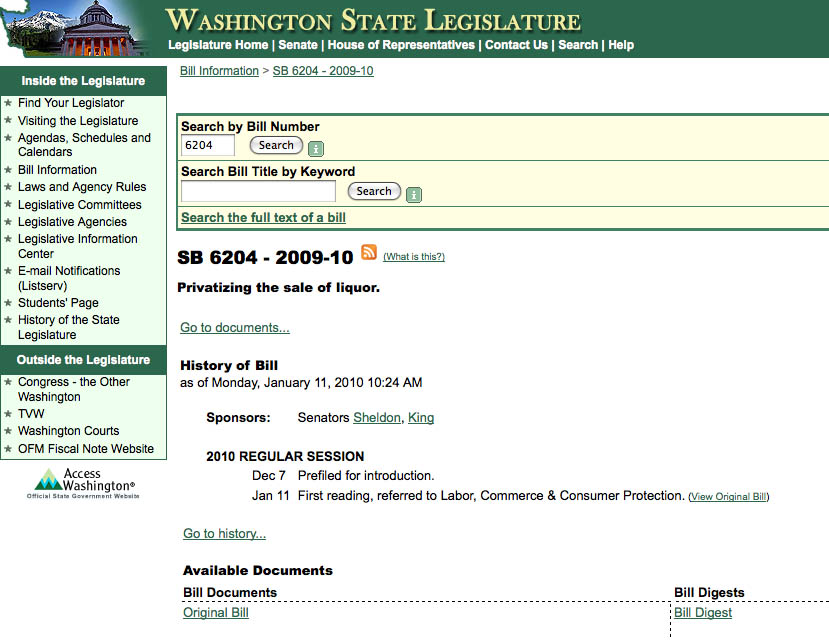 ---
---