Fri., Feb. 7, 2014, 4:27 p.m.
Amy Biviano returns to political arena
Amy Biviano, whose unsuccessful attempt to unseat GOP state Rep. Matt Shea two years ago became one of the most watched races in the state, is back.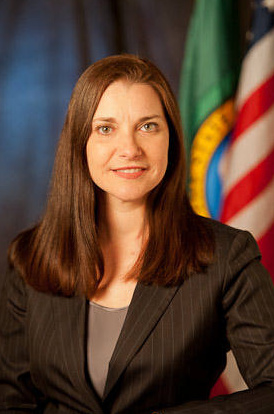 The Spokane Valley accountant has filed paperwork signaling her intent to run for Spokane County treasurer. The incumbent, Rob Chase of Liberty Lake, also has filed paperwork with the state Public Disclosure Commission indicating his intent to seek re-election.
Although candidate filing is still months away, state law requires prospective candidates to file with the PDC before soliciting campaign contributions. Biviano, a former county Democratic Party chairwoman, filed Jan. 28. The libertarian-turned-Repbulican Chase, who lost a bid for county commission two years ago, filed in February of last year.
Look for Biviano to emphasize fiscal discipline by pointing to her financial management experience to combat the customary GOP attacks on Democrats as tax-and-spend liberals.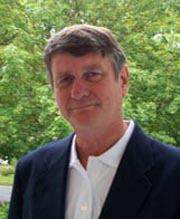 Chase, meanwhile, will look to unify the split in the local GOP that became apparent in his unsuccessful bid for a county commission seat. Hailing from the most conservative wing of the party, Chase raised eyebrows when he suggested investing a portion of the county's tax dollars in precious metals such as gold, though he pointed out that he was talking about a small amount and that state law permits only conservative investments.
Biviano has struggled politically in the conservative Spokane Valley despite campaigning for the Legislature as a fiscal conservative promising tax reform benefiting small businesses. She also was among a handful of applicants passed over for an appointment to an open seat on the conservative Spokane Valley City Council.
Chase, a real estate agent and nutritional products distributor, also has struggled politically. In addition to losing his bid for county commission, he unsuccessfully sought a seat in the state Senate in 2000 and tried to unseat Republican U.S. Rep. George Nethercutt in 2002.
But he beat the odds with his 2010 election to county treasurer, starting with a write-in campaign, which received enough votes in the primary to get his name on the ballot in the general election. Chase, whose 1,500 primary write-in votes put him ahead of "Bozo" and other names frequently jotted down in the write-in portion of ballots by some voters, went on to defeat Democratic incumbent Skip Chilberg.
---
---